Less than 20 years after World War II, members of the Brookings Junior Chamber of Commerce invited the Japanese pilot who had bombed the forest a few miles from the city. Nobuo Fujita accepted the invitation in 1962 and brought with him a gift of reconciliation: a Samurai sword that had been in the pilot's family for 400 years.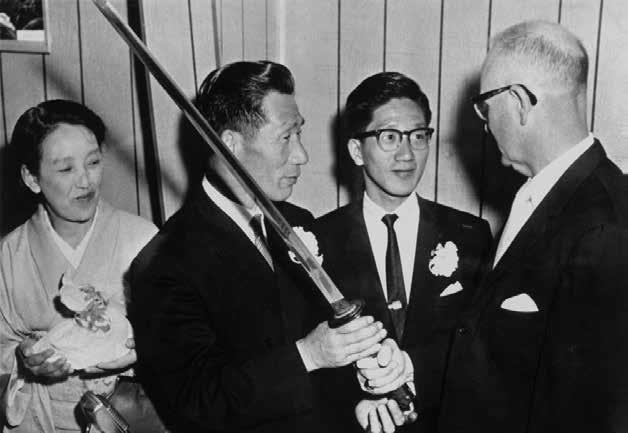 The incredible story of the 1942 attack — the only bombs dropped on US mainland — and the friendship between Brookings citizens and Fujita's family, is the basis of the documentary film, Samurai in the Oregon Sky.
September 2022 marked the 80th anniversary of Mr. Fujita's WWII flight over Oregon and the 30th anniversary of his planting of the redwood peace tree at the site of his former attack. Screenings of Samurai in the Oregon Sky took place all around Oregon and SW Washington to commemorate these events and remember this story of post-war reconciliation.
If you missed the screenings, don't worry, documentary filmmaker Ilana Sol welcomes the chance to show the film at other public venues, including schools, libraries and theaters. For more information or to book a screening, visit the website www.samuraiintheoregonsky.com.