Films tell stories of reconciliation after World War II.
STORY BY GAIL OBERST & PHOTOS COURTESY ILANA SOL
When Nobuo Fujita, a Japanese Navy pilot, dropped a bomb near Brookings in 1942, he could not have imagined he would return, 20 years later, to offer the residents of that small coastal town his family's 400-year-old Samurai sword. The moment was the beginning of friendship and understanding among former enemies.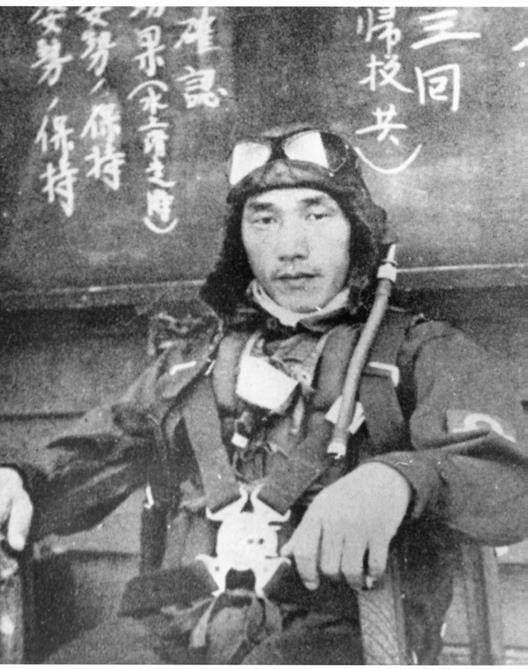 This once-secret World War II bombing in the forest near Brookings, and another balloon-bomb explosion 250 miles east of Brookings in Bly, Oregon, captured the attention of filmmaker Ilana Sol in 2002.
For the next 15 years Sol worked on filming two documentaries that told the stories of redemption and reconciliation that followed the only bombing attacks by the Japanese on the U.S. mainland. The films, Samurai in the Oregon Sky, and On Paper Wings, have since fueled her career as a documentary researcher and filmmaker.
Sol's recent Samurai in the Oregon Sky has been shown on screens all over the Northwest, including at Coos Bay's Oregon Coast Film Festival.
Samurai in the Oregon Sky follows the Brookings Jaycees' 1962 invitation to Fujita, spurring controversy among those for whom the war was still a recent memory. Despite qualms, the Jaycees hoped to learn more about Fujita's life that brought him to their forest, so they hosted Fujita and his family's visit to Brookings during its annual Azalea Festival. The residents' kindness prompted the pilot to give his sword to city officials. It is still on display in the city's library.
Early morning September 9, 1942: With his sword beside him, as always, Fujita launched his small plane from the deck of an I-25 submarine that had surfaced just off the coast of Oregon. The plan was simple. Create forest fires to create fear among Americans. The bomb went off as planned, but did little damage to the rain-soaked forest. It did not go unnoticed, however. Twenty years later, curious Jaycees tracked down the pilot and found him willing to visit, although cautious. As the film documents, the meetings between former enemies created a new and lasting bond of friendship. Three years after Fujita's bomb run, paper balloons carrying similar bombs were set loose to drift across the Pacific on the jet stream, from Japan to the U.S. mainland.
One ended up in the forest near the tiny town of Bly, in Central Oregon. This time, tragedy followed. A group of five children and one adult, out on a Sunday school picnic, found the undetonated bomb and picked it up. All were killed instantly. They were the only civilians to die by enemy weapons on the U.S. mainland during WWII.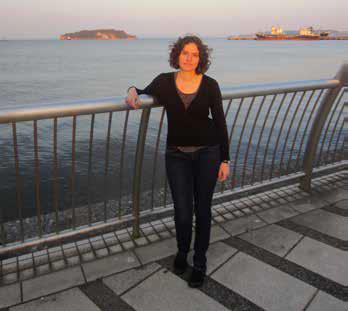 Forty years later, the Japanese schoolgirls who had innocently constructed the paper balloons returned to Bly with their arms full of origami cranes, symbols of peace and happiness. On Paper Wings, finished in 2008, follows a similar theme of atonement and forgiveness in the wake of war. The film has been shown at 19 film festivals and won seven awards.
In 2010, while Sol was showing On Paper Wings at the Egyptian Theater in Coos Bay, she met Norm Oberst, one of the 1962 Jaycees who had invited Fujita to come to Brookings. That chance encounter kicked off her work on Samurai.
"Reconciliation, that's what really got to me," said Sol of both films. "This was reconciliation between civilians. The governments were not involved."
Personal meetings, like those in both her films, can create hope, Sol said. Although Fujita, featured in Samurai, died in 1997, his family has revisited Brookings several times since.
The Fujita family sword is on display at the Chetco Community Public Library in Brookings. Fujita said he had brought the sword to his first visit in 1962 intending to commit seppuku, or ritual suicide, if the people of Brookings were hostile. Instead, Brookings residents greeted his family with respect and affection, according to national news accounts.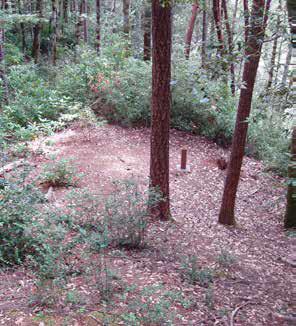 The warm reception prompted Fujita to visit Brookings several more times, and to sponsor visits from Brookings students to his Japanese home. Just before his death in 1997, Brookings made Fujita an honorary citizen. His family has since returned to visit the monument where the bomb fell in the Rogue-Siskiyou National Forest, on Mt. Emily's Wheeler Ridge. A similar monument was erected at the site of the Bly explosion.
The films are available to the public, on a sliding scale. Sol said she welcomes enquiries from clubs, schools, churches, libraries, and other groups that promote peace and understanding. For information on scheduled screenings, or to schedule a screening, go to www.samuraiintheoregonsky.com.
COVER PHOTO: Fujita, with his wife and son, as they passed the sword to Brookings Jaycees in 1962.
This story appeared in the Summer 2021 issue of Oregon Coast magazine.