The Broadnose sevengill shark, one of 17 shark species that lives off the Oregon Coast, is a common inhabitant, but relatively mysterious species that researchers hope to understand better.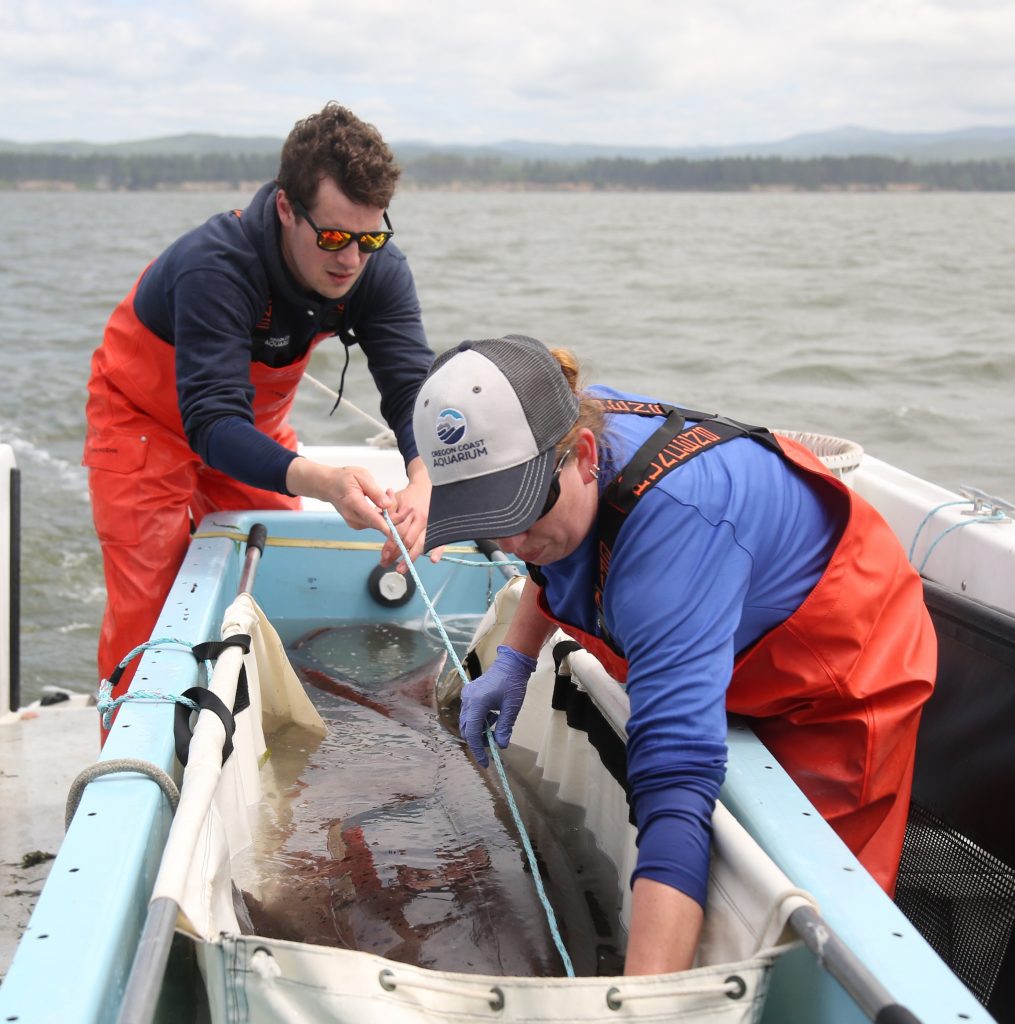 The Oregon Coast Aquarium (OCAq) is working with Oregon State University, the Seattle Aquarium, Aquarium of the Bay and Monterey Bay Aquarium on the novel research of the broadnose sevengill shark. While broadnose sevengills are common to Oregon's coastal waters, there is limited data on the life history and populations of this species. The muscle samples collected from sevengills' will provide information on the shark's environment and their diet, while the tracking tags will provide insight into the animal's movements. A better understanding of sevengills will contribute to long term conservation planning.
OCAq currently has sevengill sharks in its Passages of the Deep exhibit. The largest shark on display measures 8 feet long.
The full web story about the shark research can be accessed at https://aquarium.org/sevengill-shark-research/
Press release and photos courtesy Oregon Coast Aquarium.