The Oregon Coast Aquarium has a new addition to its sea otter raft: Earle the southern sea otter pup.
Earle was found stranded at Asilomar State Marine Reserve in Pacific Grove, California in May of 2021. He was cold and lethargic and his mother could not be located. The cause of Earle's stranding is unknown, but at just three weeks old, he would have been unable to survive on his own.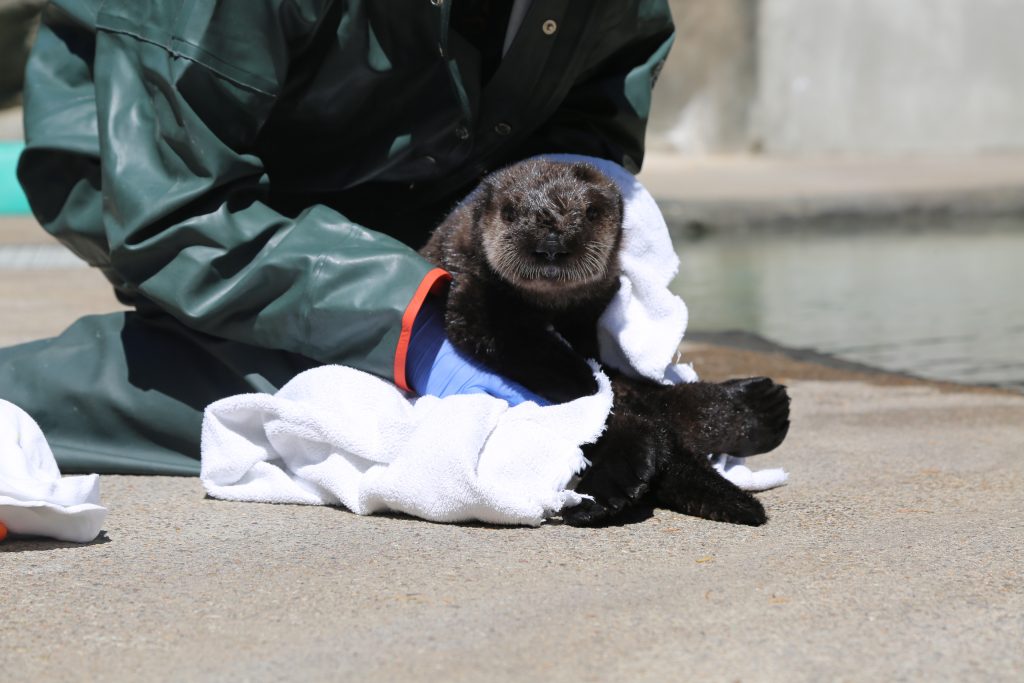 Earle was taken to Monterey Bay Aquarium where he received treatment and ongoing care. While surrogate sea otter mothers have been used to rear and prepare stranded pups for eventual release to the wild, there were no surrogates available to care for Earle at the time. He was deemed non-releasable by the U.S. Fish and Wildlife Service.
The Oregon Coast Aquarium is one of only 15 organizations in the U.S. authorized to accept rescued sea otters. Once it was determined that the Aquarium would be Earle's new home, a plan quickly unfolded to prepare for his arrival.
A flight was coordinated by the non-profit organization Turtles Fly Too (TF2). The network's mission is to coordinate the use of general aviation to transport endangered species, critical response teams, and to educate the community on marine life conservation.
On July 22, Earle took flight. The Aquarium's Curator of Marine Mammals Brittany Blades, along with Willamette Veterinary Hospital's Dr. Dan Lewer, assisted in the transport. They closely monitored Earle's health, and took measures to make the flight as comfortable as possible for the pup.
Upon landing, Earle was greeted by Aquarium staff. He was then quickly transported to his new home, where he was aptly named after Sylvia Earle, an oceanographer, scuba diver, and research scientist dedicated to conservation.
Earle is currently located behind-the-scenes, where he is adjusting to his new habitat and learning typical sea otter behavior. Aquarium mammalogists will continue to monitor Earle to ensure he is acclimating well, and will introduce him to the other members of the sea otter raft soon.
"We are so excited to welcome Earle to the Aquarium," said Blades. "His survival story really speaks to the amazing things that happen when people come together to support wildlife. Earle will act as an ambassador for his species, connecting guests with ocean life and inspiring conservation. That connection is crucial to the protection and preservation of sea otters and other endangered species."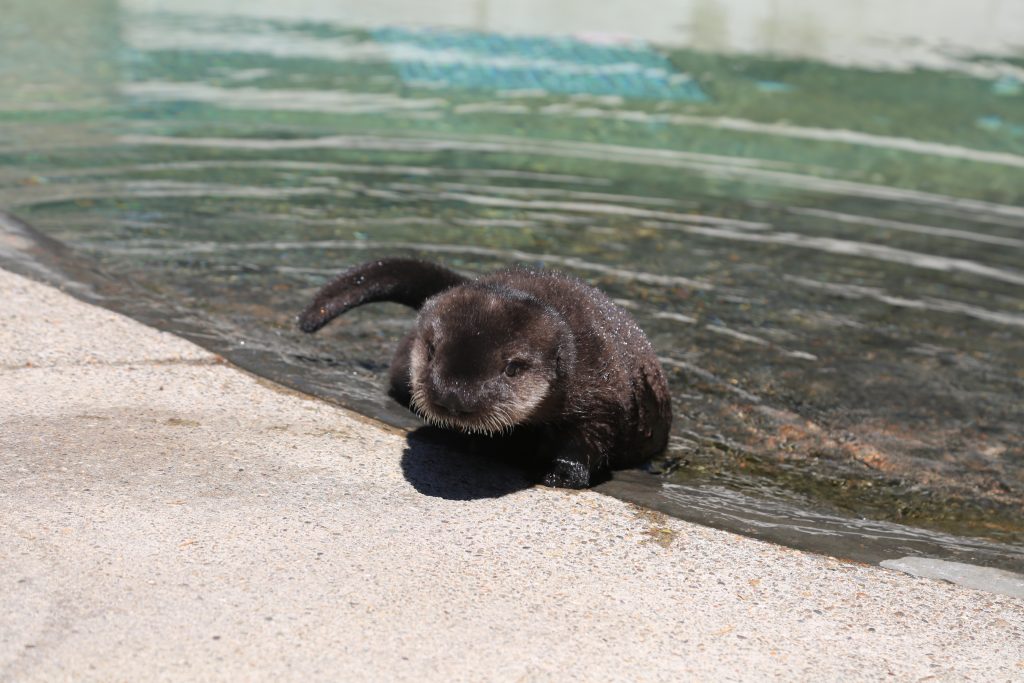 Press release and photos provided courtesy Oregon Coast Aquarium.