Oregon Coast Railriders has moved to Coquille, where they offer chances to get outdoors and pedal along rail corridors that are rarely experienced by the general public.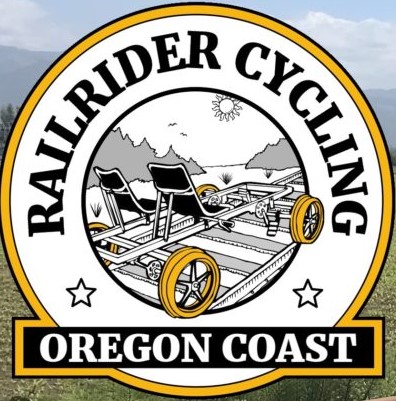 The City of Coquille has partnered with the Oregon Coast Railriders, who previously ran trips on the North coast, but now operate out of Sturdivant City Park in Coquille (about 20 minutes east of Coos Bay).
Visitors will have the unique experience of pedaling a four seated, pedal-powered, railroad quadricycle along an inactive portion of the historic Port of Coos Bay Railroad. Along the two-hour, round-trip route, pedalers will see grassy meadows, coast forests, a wood processing mill, and a panorama of the scenic Coquille Valley. Songbirds, water birds, wildlife, farm animals and more often make an appearance along the way.
Trips are great for families and group events.
Railrider Oregon Coast is open Thursday through Monday, with three departures daily at 9 a.m., 12 p.m., and 3 p.m. The season ends on October 16. Tickets are available on-site and or may be purchased online at ocrailriders.com. Call 541-910-0089 or email info.ocrailriders@gmail.com for information.