story by J. WANDRES
For more than a century, moviemakers have come to the Oregon Coast to shoot their films. The first, released in 1909, was The Fisherman's Bride, shot in Astoria. The latest story to be told is The Watchman's Canoe, released in 2017. What makes the Oregon Coast so attractive to moviemakers? Perhaps movie magic is in the ocean, the beaches, the rural setting, and the ruggedly independent spirit of those who live on the coast. Let's see for ourselves as we go on location.
Most of these movies are available for rent or purchase on Amazon, or streaming on Prime, Hulu, or Netflix.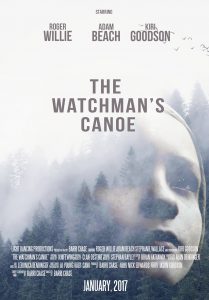 THE WATCHMAN'S CANOE (2017) A spiritual watchman is one who can see and hear what others do not; and who protects those whom he watches. Writer and director Barri Chase says The Watchman's Canoe examines ramifications of bullying, forgiveness, and perseverance. Chase, from Coos Bay, uses her own life, local actors, and her hometown as the backdrop to tell the story of Jett, a 10-year-old, blond-haired Native American girl who has a special connection with nature as she embarks on a spiritual journey. The tribal watchman is played by Roger Willie, a noted Navajo educator, artist, and actor. "Jett" is played by Kiri Goodson of Coos Bay, who has performed locally since she was three years old. The film locations include the Scout Cabin in Mingus Park, Coos Bay, and Hall Lake, across from Tugman State Park, south of Reedsport.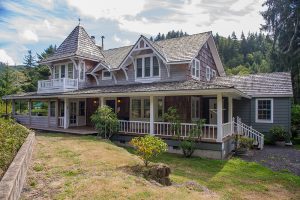 SOMETIMES A GREAT NOTION (1970) Based on Ken Kesey's novel about the Stamper family of independent loggers, the cast includes Henry Fonda as Henry Stamper; Paul Newman as his brother, Hank; Richard Jaeckel as Joe Ben; and Michael Sarrazin as Leeland Stamper. Scenes were filmed south of Lincoln City near Fogarty Beach, Newport, and along the Siletz River around Kernville. Art Director Philip Jeffries designed the Stamper family home, in what he called "bastard Victorian without gingerbread."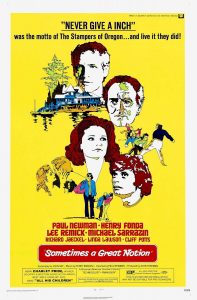 The shell was left standing, and later completed as a real house. Today it is used as a five bedroom vacation rental operated by Oregon Beach Vacations. The movie opens with Leeland (Sarrazin) being ferried across the Siletz River from a boat shed along the Siletz Highway (OR 229). The shed is gone, but remains a vantage point to see the old Stamper home. Resentment by union loggers boiled over in a picnic shot at Fogarty Beach. On the beach, the Stamper clan engaged in a "friendly" game of touch football with the union loggers, which ended in a free-for-all slugfest in the water. For a close-up look behind the scenes, read the book Sometimes A Great Movie, by Matt Love (Nestucca Spit Press, 2012).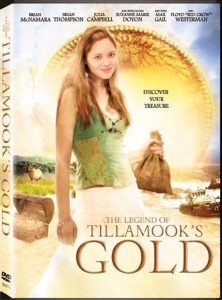 THE LEGEND OF TILLAMOOK'S GOLD (2006) The real "legend" of Tillamook gold is this: Supposedly, sixteenth-century Spanish sailors hid a chest of gold somewhere around Manzanita, possibly on Neahkahnie Mountain. No one has found the gold—yet. So Hollywood gave it their best shot: "Julie," 14 years old and lonely, is walking along Manzanita's beach when she encounters a huge Roosevelt elk that uncovers an old Spanish coin in the sand with its front hoof. Somehow, this leads Julie to hike up the 1,700-foot Neahkahnie Mountain to claim the treasure. To visit the place she supposedly found the treasure, park off Hwy 101 and hike the 2.5-mile trail to the top. Even if you don't find the gold, the views of the Oregon Coast from Neahkahnie are stupendous!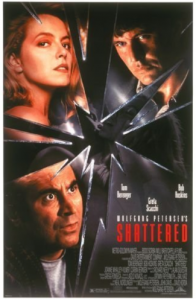 SHATTERED (1991) Dan and Judy Merrick, played by Tom Berenger and Greta Scacchi, are speeding along Hwy 101 (Milepost 41, a mile north of Neahkahnie Mountain) when his sports car goes off the road and tumbles down the cliff to the rocks below. Dan suffers major brain trauma and amnesia. When he comes to, he hires a pet store owner and investigator who discovers that Judy has been having an affair. It gets very complicated after that, but the crash scenes are awesome! The film cost $22 million but earned only $11.5 million. Interesting aside: The Goof Guys (who spot movie goofs) report that when the sports car crashed on the rocks, it was filmed upside down. Somehow by the movie's end the car had righted itself and was on fire. Go figure.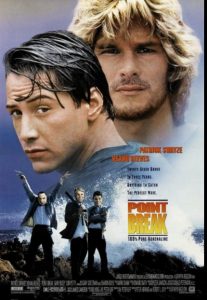 POINT BREAK (1991) In this action crime thriller, former Ohio Buckeye's quarterback Johnny Utah foils the "Ex-Presidents" bank robber gang led by surfer dude "Bodhi." Keanu Reeves does a passable Johnny Utah, but the late Patrick Swayze's Bodhi takes this complex and beautifully-shot film to its breaking point. You can follow this film's fictional and real locations, from California's Manhattan Beach Pier to the tiny Australian town of Torquay and Victoria's Bells Beach surfing mecca. But if you look closely, Bell's Beach is really Cannon Beach, Torquay is really Wheeler, Oregon, and Doris Bash's Creative Fabrics storefront became the movie's "Café Rose." Patrick Swayze's Bodhi character surfed at Indian Beach in Ecola State Park, but a stunt double took his place for the wipeout scene at Waimea Beach, O'ahu.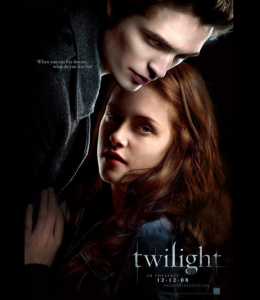 TWILIGHT (2008) Ecola State Park's Indian Beach was the surfing beach that doubled for First Beach, near La Push, Washington, in this movie that spawned a popular movie and television series. Twilight was called an "American adventure," which "focuses on the relationship between the teenage Bella Swan and Edward, a vampire." The original film was shot in 29 locations, almost all in Oregon or Washington, but later films and television series locations were shot in northern Washington and Canada.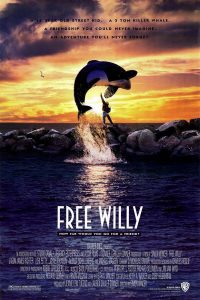 FREE WILLY (1993) In 2017, it will be nearly 25 years since we first cried and cheered as Jesse, a 12 year old "wild child," wised up to help "Willy," an orca whale, leap to freedom. Only the original Willy, the first of four, was shot in Oregon, at the Hammond Boat Marina near Fort Stevens. An excerpt from the script reads:
EXT. DAY: "Dawson's Marina." "Jesse" atop stone jetty.
CUT TO: Close up. Willy swimming in circles. "Dial" (bad guy and his henchmen) close in to recapture Willy.
ZOOM IN: Jesse screams for Willy to jump as high as possible. Great gush of water as 3-ton orca leaps clear of stone jetty to freedom.
If you're traveling with kids (even 20-somethings) who still believe in miracles, you might not want to share the following: Most scenes that show Willy swimming are of a remote-controlled animatronic whale. Yet, the film crew went to Australia to film a real orca jumping out of the water. Using CGI—computer-generated imagery—they made it look like Willy jumping clear of the jetty. So what became of Keiko, the whale who played Willy? After the movie, the whale was trained to perform in a Mexico City marine theme park, until an international protest freed him. Keiko was flown to the Oregon Coast Aquarium for rehabilitation, then again airlifted to Iceland and retrained to be a real whale. Keiko died of natural causes in 2003—seven years before the fourth Willy was released.
THE GOONIES (1985) And, now for Astoria's most enduring movie attraction: The touching tale of two brothers about to be booted out of their house in Astoria's "Goon Docks" neighborhood, to make way for construction of a posh country club. They find a treasure map and, of course, invite their best buddies along to find the treasure, except that they have to avoid a bunch of baddies who also want the booty, which just might be buried somewhere in Ecola State Park near the overlook to Indian Beach. The story is set in the real Astoria, which, for the past 30 years, has cashed in on the film franchise. Start your treasure hunt at the old Clatsop County Jail, a museum and ground zero for dedicated Goonies.■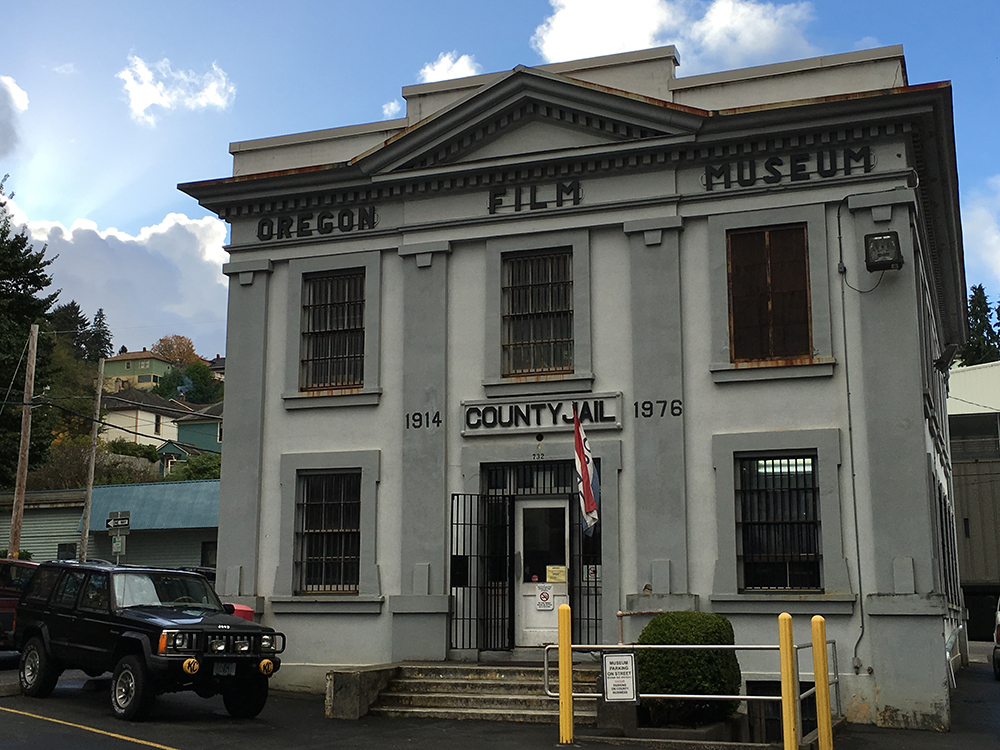 This story appeared in the January/February 2017 issue of Oregon Coast magazine.