Cape Perpetua's West Shelter is an iconic feature of the Central Coast. Perched 800 feet above the ocean, the historical structure has expansive views of the ocean. Now, the West Shelter and surrounding section of the Whispering Spruce Trail has reopened following restoration work completed by HistoriCorps in partnership with the Siuslaw National Forest.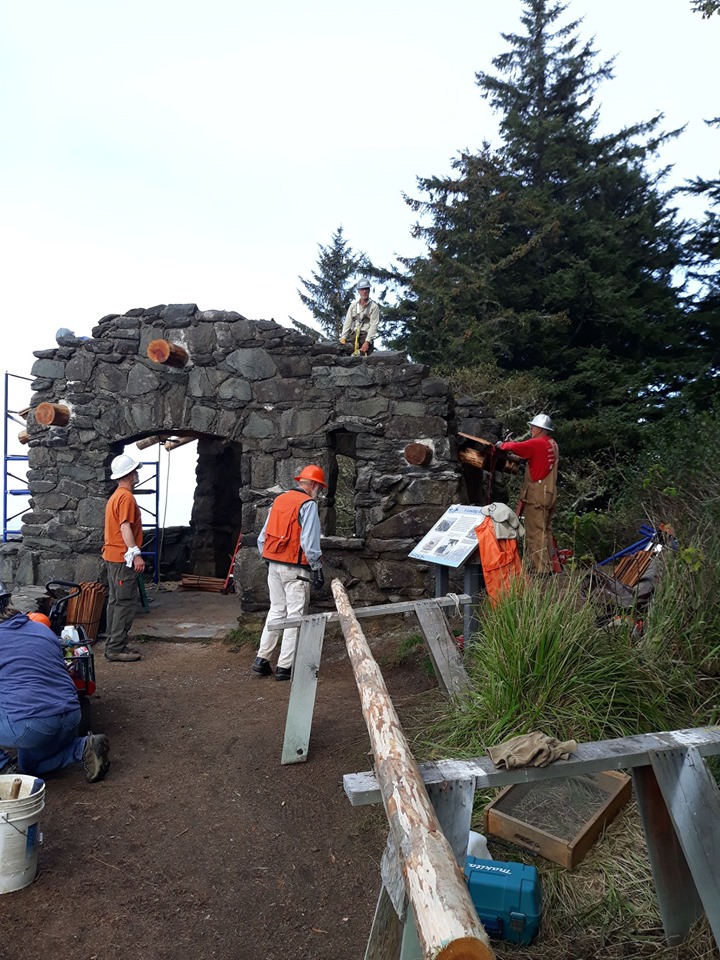 HistoriCorps was able to successfully preserve this picturesque stone shelter, rebuilding the roof system to its original 1934 specification and re-roofing the building using cedar shakes. To learn more about the project visit: historicorps.org/west-shelter-or.
Due to a planned power outage to complete powerline work in the area on October 10, the Cape Perpetua Visitor Center will close at 12 pm for the day. The visitor center will reopen the following morning at 10 am. While the visitor center is closed the surrounding area viewpoints and trails will remain open as usual, from dawn to dusk. To plan your next visit to the Cape Perpetua Scenic Area visit: https://go.usa.gov/xytvB.