From Bosnian comfort food to innovative Northwest cuisine, you'll find a multitude of options in the city's burgeoning restaurant scene.
STORY AND PHOTOS BY DWIGHT CASWELL
FOR THE FULL PRINT EDITORIAL VERSION OF THE STORY CLICK HERE
THERE ARE SCORES of restaurants in Astoria, from the traditional steak-and-seafood Silver Salmon to places like Himani Indian Restaurant and TJ's Supper Club, where you can find excellent food in a conge-nial atmosphere. So what are you waiting for? Pack your bags and head to Oregon's new dining destination. Bon Appetit!
Carruthers Restaurant:  A Time Out of Time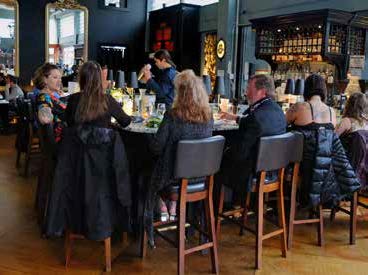 Walking into Astoria's Carruthers Restaurant is to be transported to a past that never was. Owner James Demeo says the design was a response to the architecture of the venerable building, an attempt to create the look of "an old world grand hotel lobby of the twenties." It is that and more, and it is the latest arrival in Astoria's emergence as a dining destination.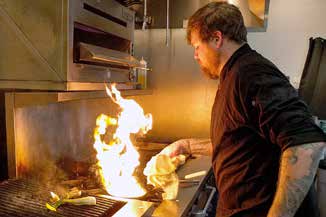 Chef Dan Brownson is young, local, and largely self-taught. He began cooking as a child and loved to experiment with spices. He continues cooking with imagination and a joyful disregard for convention. Demeo describes his chef's cooking as "older style with a new twist and an international flare."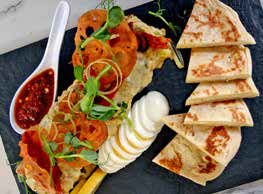 A case in point is his bone marrow deviled eggs. "What hasn't been done with deviled eggs?" Brownson asked himself. After much experimentation he produced something unique, with an extraordinary and subtle blend of flavors. This is true of every-thing Brownson cooks, from seared ahi to braised short ribs and vegan selections like black garlic and basil risotto-stuffed portabella.
The elegant bar is a local hangout, and the servers fit into the time-out-of-time ambiance that makes a meal at Carruthers a singular experience. (503-975-5305; carruthers-restaurant.business.site)
Drina Daisy: Flavors that Sing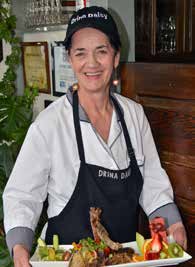 Stepping into Drina Daisy is like walking into a favorite family-owned restaurant somewhere in Europe. And except for the location, that's exactly what it is. This is a small Bosnian restaurant serving Euro-Mediterranean cuisine, where the menu advises, "presentation may vary by availability and mood." Chef Fordinka Kanlic began cooking professionally at the age of 8 in her grandmother's restaurant near Sarajevo. She cooks her grandmother's recipes, which her grandmother learned from her grandmother. Food doesn't get more authentic than this.
Kanlic's food isn't complex, but the flavors sing. She takes simple ingredients and turns them into something marvelous. You'll find yourself lingering over dinner in the European way, savoring stuffed abbage rolls, roasted lamb, and the best baklava you've ever had. You might even have another glass of an excellent wine you've never heard of, like Dingac ("donkey," so named because the vineyards are so steep they must be farmed with donkeys).
It's not every day you get to visit Bosnia on the Oregon coast. (503-338-2912; drinadaisy.com)
Fulio's Italian and Mediterranean Cuisine: A Bit of La Dolce Vita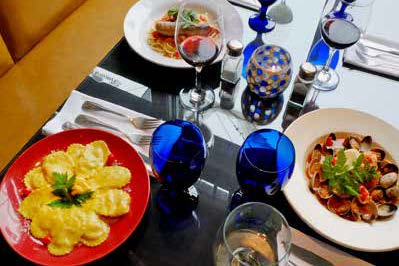 New owner Alan LaPlante has brightened up this well-regarded restaurant with sophisticated decor, an expanded wine list, and more seafood on the menu. The new executive chef, Sean Whittaker, has back-to-back wins in the Iron Chef Goes Coastal com-petition, and his specials are extravagant. You'll find the same courteous staff, and your waitress might be Wendy, who looks like she just stepped off the set of La Dolce Vita.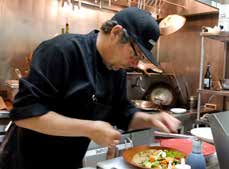 And life is sweet at Fulio's, with a menu devoted to Italian and Mediterranean comfort food, the staples of Italian restaurants since Emperor Claudius. Except for the specials, that go far beyond the borders of Italy, you won't have to ask, "What is that?"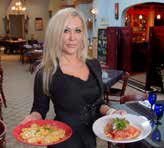 Enjoy your seared Caesar, perhaps the best salad in town, or authentic pasta puttanesca, ribeye steak, or scampi a Diavolle, redolent of chorizo and roasted peppers. If you're vegetarian, try the delicious butternut squash ravioli.
In short, Fulio's is unpretentious, with a touch of elegance. (503-325-9001; fulios.com)
Bridgewater Bistro: Northwest Cookery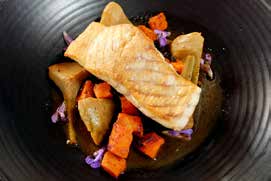 Almost under the Astoria-Megler Bridge is a building once used for drying fishing nets. Since 2008 it has been home to Bridgewater Bistro. Owners Tony and Ann Kischner had noticed that increasingly diners wanted a casual experience, with excel-lent food. "We had this incredible industrial building," Tony says, "so we went less formal, and kept the food creative."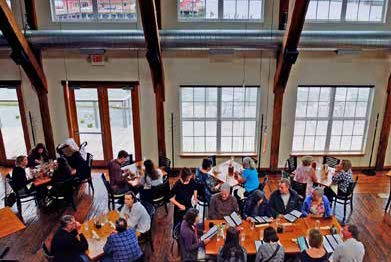 Diners enter by a kitchen garden that invites them to "pick a taste of heaven" and sit beneath a wall of glass with a stunning view of the river. The menu is an appealingly diverse presentation of Northwest cookery, with influences from around the world and local ingredients from fish to forest forage. A savory crab cheese-cake is Bridgewater's most popular appetizer, and you may find roasted duck, pork collar, and "Mayan salad" (with roasted beets, marinated quinoa, and black beans) on a menu that is 90 percent gluten-free. The specials are where the chefs have the most fun: how about roasted Columbia River white sturgeon served with artichokes and spiced yams in Kombu broth with a few drops of chili oil? (503-325-6777; bridgewaterbistro.com)
Baked Alaska: Chef Outta Water
Many say the Renaissance began with the painter Giotto. Chris Holen, who founded Baked Alaska in 2000, has much the same honor in the Astoria restaurant renaissance. "This part of the country doesn't have a distinct style of cuisine," Holen says, "but we have a plethora of ingredients. I want to highlight those ingredients."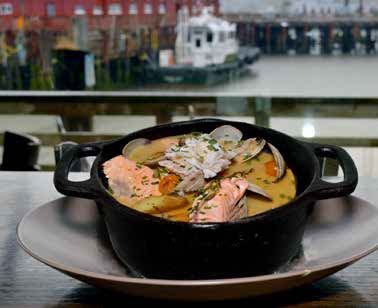 Holen established his "Fish Outta Water" exchange program to keep his cooking fresh and interesting. Why the name? A fish outta water is uncomfortable, and Holen wanted to force himself beyond his comfort zone. "I like to explore the world from a food perspective, to see what is being done in other cultures."
So Holen cooks with chefs in other places, and then invites them to have a similar experience in Oregon, with an audience of diners.
Baked Alaska's "Pure Seafood Stew" is an example of this approach. It's a classic Nordic stew (he went to Iceland) based on a fish stock made with salmon carcass (Pacific Northwest) and rosé of pinot noir (France—but they would never use salmon for stock). Delicious.
You'll also find menu items like smoked salt sous-vide beef shoulder, Dutch oven Duroc pork shank, and iron-seared wild salmon. All this and there are sensational views of the river and the historic water-front.
The Giotto of Astorian cuisine is keeping it fresh and real. (503-325-7414; bakedak.com)
Astoria Food Carts
Think Astoria's restaurants are the only place in town to get a good meal? Think again. The food carts have come to town. Some are migratory, but most are located in the heart of town. You'll always find several on Duane Street between Fort George Brewery and the Museum of Whimsy. Reach Break Brewing has turned what used to be a parking area into an al fresco brewpub, where you can enjoy a variety of cuisines with great local beer. Baby Boomer's is a hot dog stand with Dungeness crab specials on Sundays. You'll also find traditional Thai food, organic soups, Chinese tacos, and "Genuine Humboldt" barbecue. If a retired fishing boat qualifies as a food cart, you'll also find excel-lent albacore fish and chips—and a long line—across from the Maritime Museum at the Bowpicker.
Baby Boomer's

Mai Tong Thai Food

Hong Kong Taco Cart

The Hot Box

Bowpicker