Winter and spring are the best times to hunt agates—sparkly semiprecious stones that surface in shifting sands.
STORY BY HELEN PICCA
FOR THE FULL PRINT EDITORIAL VERSION OF THE STORY CLICK HERE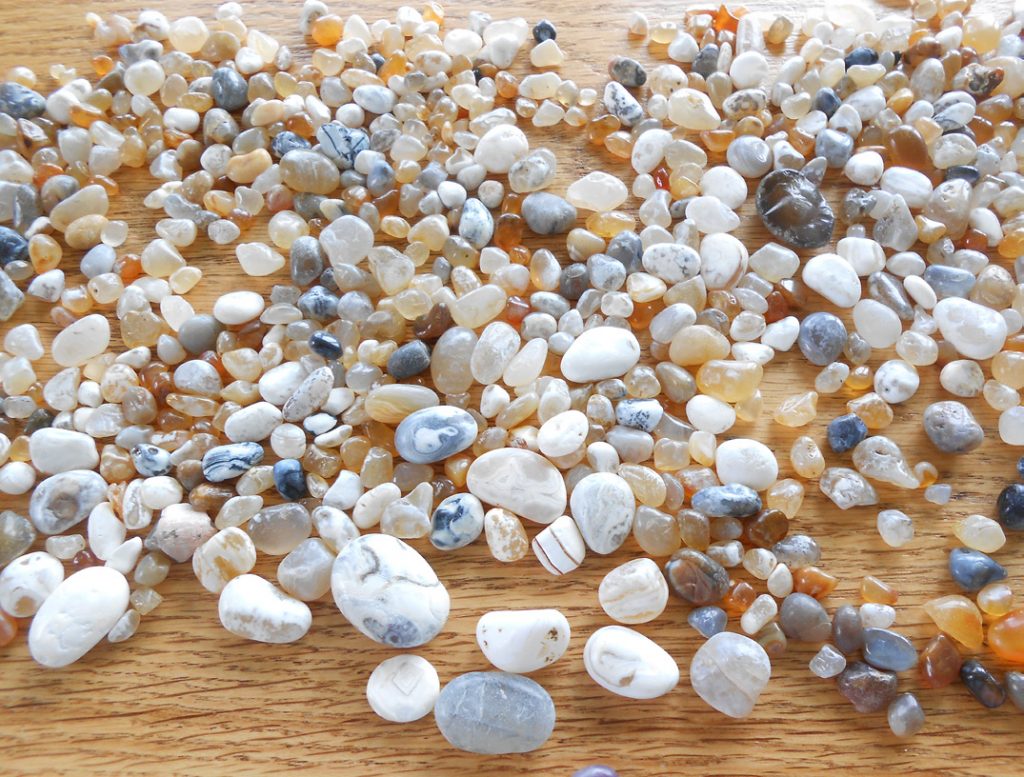 HUNTING AGATES IS a favorite pastime along the Oregon Coast. Whether you are a short-term visitor or a long-time resident, searching the beaches for those sought-after treasures is a compelling and addictive pursuit. You would be hard-pressed to find a house or business in this town without a jar on a window-sill or a bowl on a table filled with the tantalizing gems.
I myself have hundreds of the precious jewels—in vases and goblets, white, yellow, black, grey, amber, one rare pink one, and an even rarer purple agate. I love to view them atop a lighted LED flashlight, enhancing the markings inside and the geometric patterns and swirls that adorn them and make each one unique.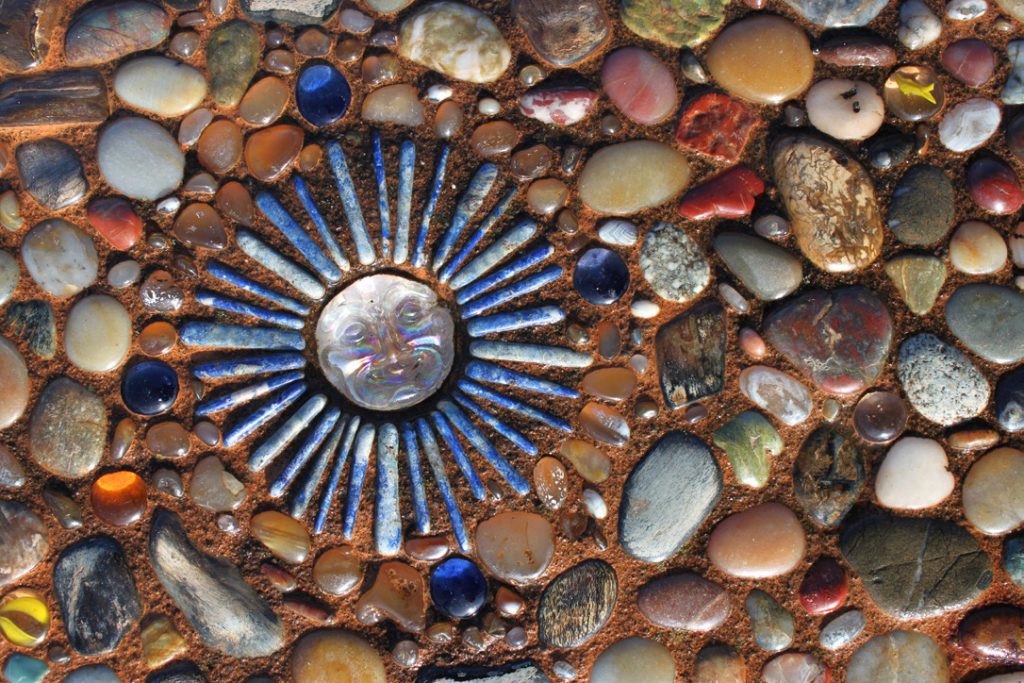 Agates are part of the chalcedony family, a variety of quartz. They have distinct bands that differ in color and translucency. They are semi-precious stones, singular in the fact that there are no two alike. Translucent in the light, in different shapes, sizes, colors, and markings, each one is truly one-of-a-kind. Even the feel of beach agates is distinctive—like silk, smooth and sensual to the touch.
The Allure of Agates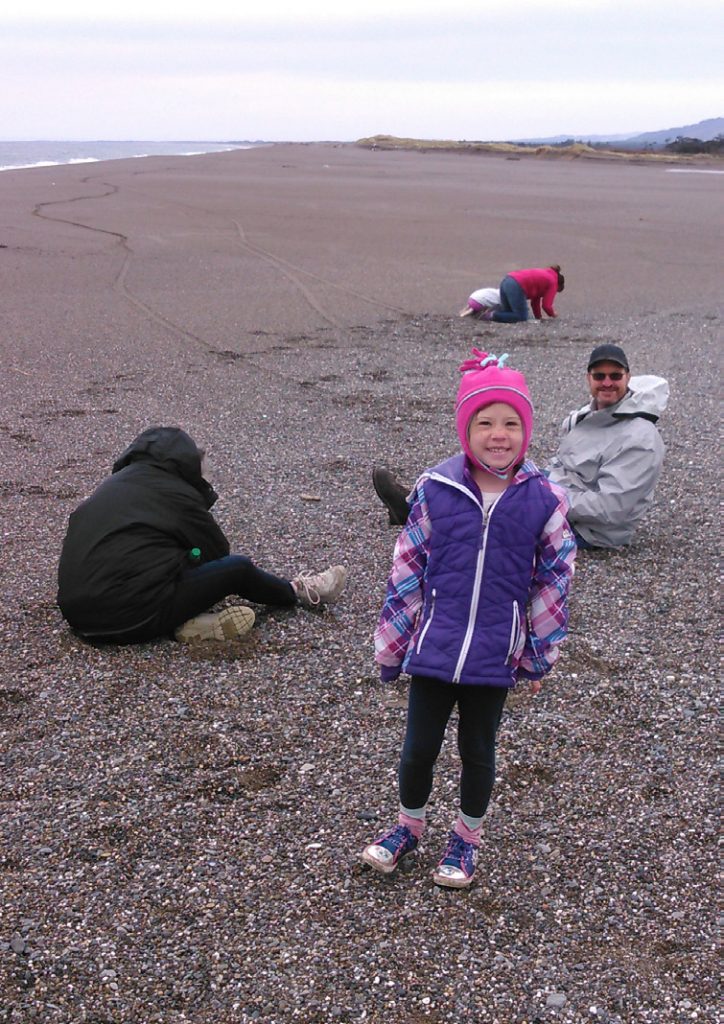 Much has been written about how agates form (air pockets in ancient volcanic lava), different types of agates (based on formation or location), their physical properties, even supposed metaphysical properties. But the truth is, agate hunting on the beach is just fun, even exciting. And once you find one, you won't want to quit, despite getting a neck ache from so much looking down.
The supply of agates is renewed each year in winter and early spring as ocean storms shift the sands of the beach to reveal new layers of gravel. Best time to hunt is on the outgoing tide, when the water repeatedly agitates the stones, wetting them, making them easier to spot. And by walking into the sun, the sparkle of an agate will catch your eye.
Agate Beach (now Tseriadun State Recreation Site) in Port Orford is only one of many places to find agates. I have found them as far south as Hubbard Beach in the same town and on beaches all the way north to Floras Lake. And farther north, Newport is rather famous for agate hunting. Yachats even has an annual Agate Festival (January 13–14, 2024).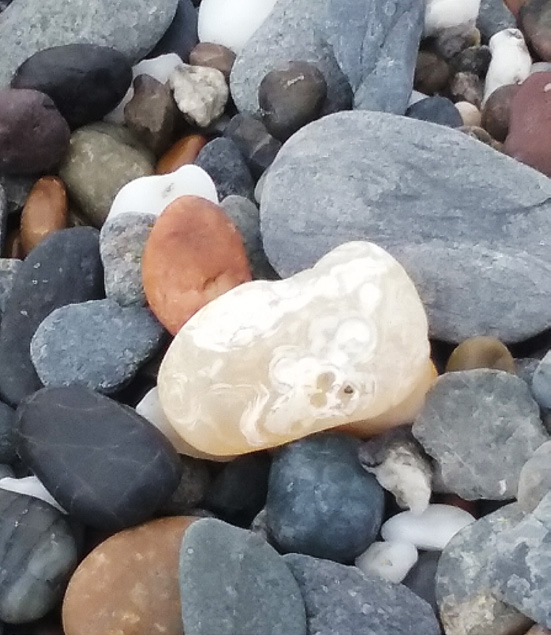 So, when on a beach in Oregon, take a walk, find a loose gravel area that is wet from a receding tide, and look down. You might just find something sparkly. And if you are not sure whether you have found one or not, there are many YouTube videos that show you how you can tell.
Remember not to forget ocean safety. Be mindful of which direction the tide is going—incoming or outgoing—and of your location on the beach. Never be in the strike zone of waves and never, never turn your back on the ocean. Be safe and happy hunting. ■
This story was originally published in the January/February 2018 print issue of Oregon Coast magazine. Updated November 2023.