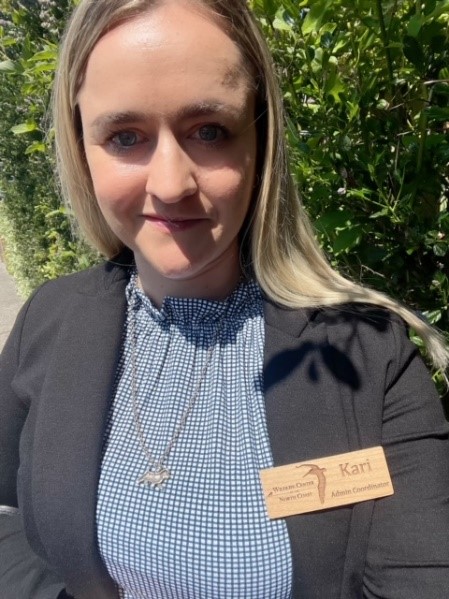 The Board of Directors at the Wildlife Center of the North Coast (WCNC) recently announced the hiring of a new Executive Director, Kari Henningsgaard. WCNC is a non-profit organization based in Astoria, Oregon, whose mission is to rescue and rehabilitate injured, sick, orphaned, and displaced native wildlife.
Kari graduated from Astoria Senior High School in 2005, and then went on to college at the University of Oregon and graduated from there in 2015 with a degree in Environmental Studies & Geography. She began volunteering in November of 2016 at the Wildlife Clinic and worked with previous Executive Director, Josh Saranpaa, before being hired in April of 2019 as the Administrative Coordinator of the Clinic's office.
"Over the past few years working alongside the previous Director, I have watched the Wildlife Center reach remarkable milestones in wildlife conservation and rehabilitation," says Kari. "Thanks to your unwavering support, we have been able to rescue and care for countless injured and orphaned animals, giving them a second chance to thrive in their natural habitats. The Wildlife Center's future is bright, and together we can take our efforts to new heights and make an even greater impact in our region."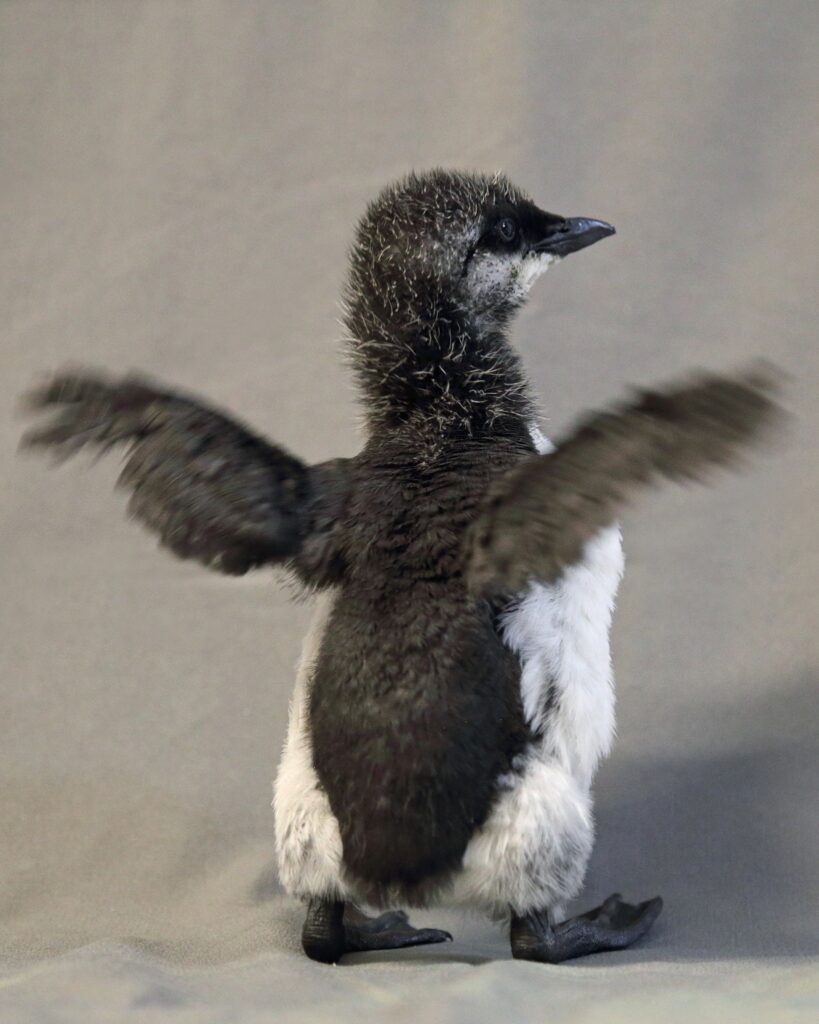 When asked what Kari's first goal will be as the new Executive Director of the Wildlife Center of the North Coast, she replied "maintaining our trust with our community as a place that cares, advocates for, and protects our local, native wildlife and the ecosystems that they rely on."
WCNC was founded by Sharnelle Fee in 1997. Since then, the Center has grown into a fully functional wildlife hospital that includes nineteen outdoor enclosures and a variety of pre-release pools. The center specializes in seabird rehabilitation, but provides professional medical care for all native wild birds and most native mammals. Some of the most common seabird/aquatic bird species that the Wildlife Center rehabilitates are the common murre, Western gull, Western grebe, Northern fulmar, Brandt's cormorant, and rhinoceros auklet.
Visiting the Wildlife Center of the North Coast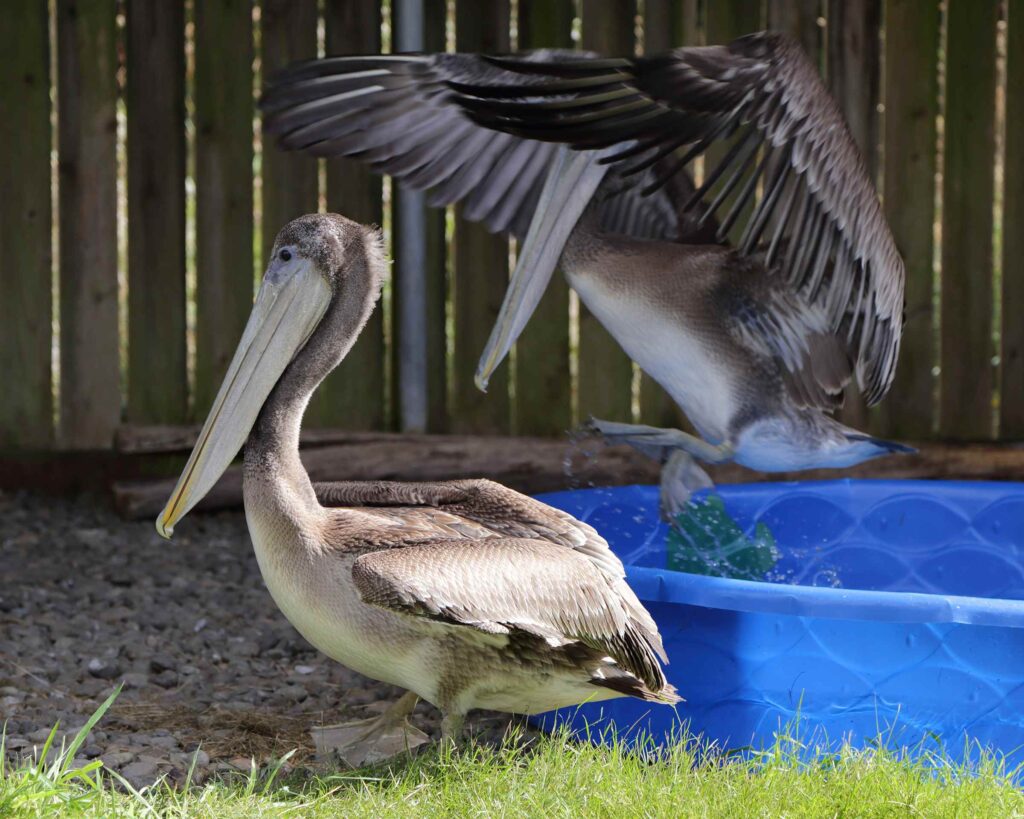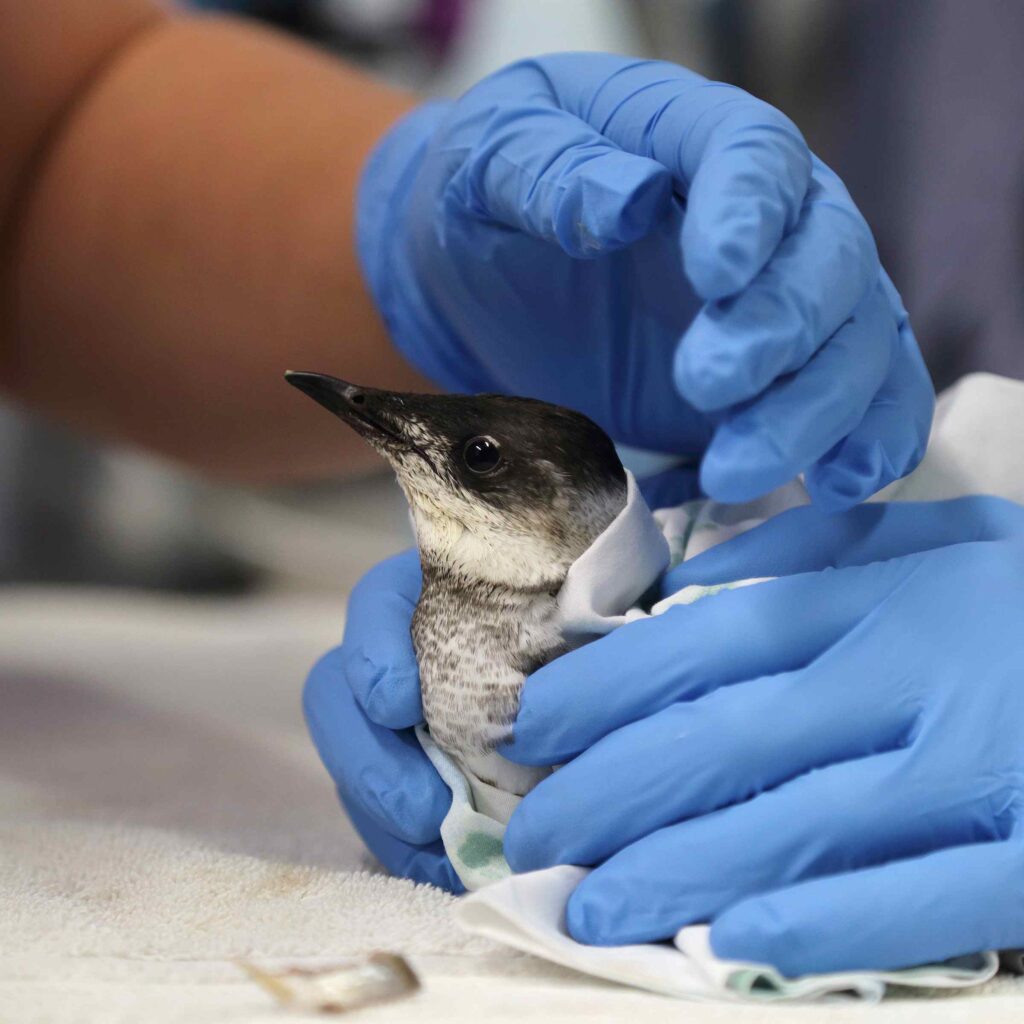 WCNC does not have public visiting hours, but does offer private, guided tours or live animal encounters for a small fee. Tours must be scheduled in advance, and can be reserved on the visitor's page on the WCNC website. Donations to the center can also made online from the WCNC website.
Founder's Night, WCNC's largest fundraiser of the year, raises critical funds necessary to continue caring for wildlife in need. This year's event will take place on October 29, 2023. Event admission includes a three-course dinner catered by Oregon Fine Foods, a closed bar, silent and live auctions.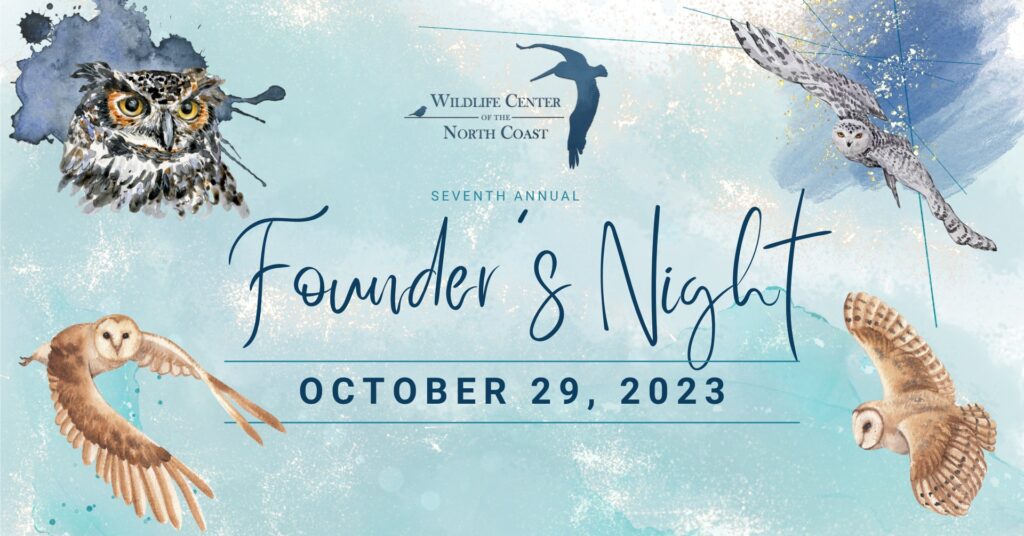 Photos and press release courtesy the Wildlife Center of the North Coast, August 2023.