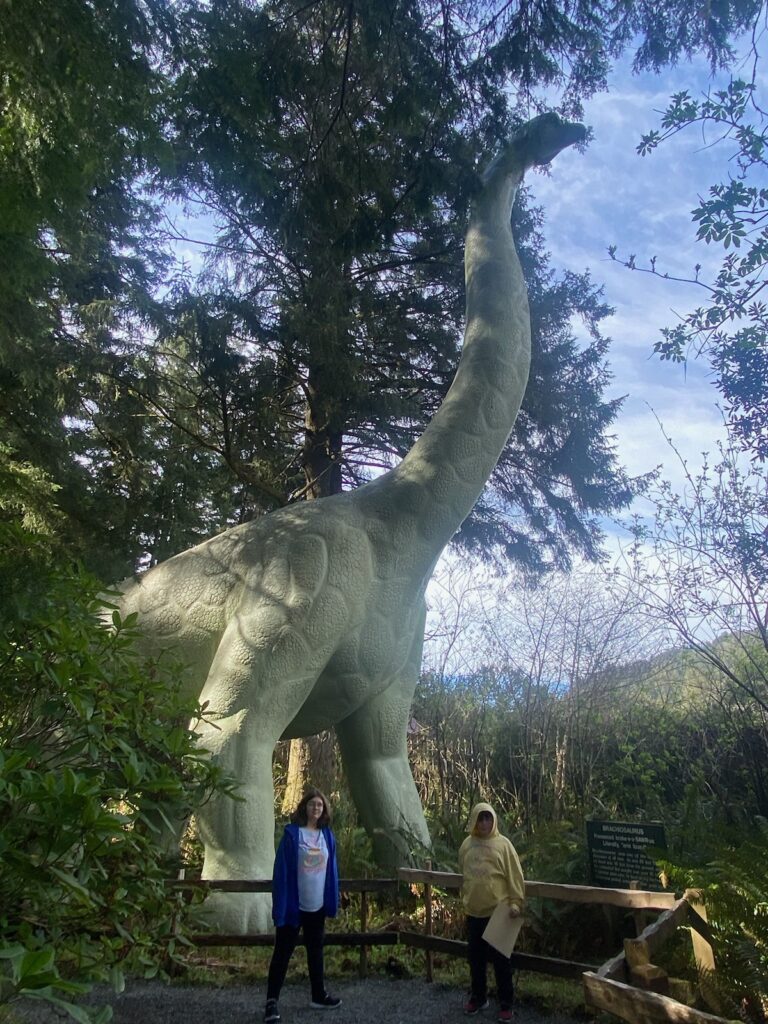 To celebrate the recent release of the 2023/2024 version of the Mile-by-Mile Guide to Highway 101, we are highlighting various mileposts within the guide. This week, we visit Prehistoric Gardens, located at Milepost 313.1 along Highway 101:
"Celebrating 68 years, this privately operated park features life-sized replicas of dinosaurs seen in a dense, peaceful rainforest. Be sure to visit the gift shop."
—Mile-by-Mile Guide to Highway 101
WHEN YOU GO
Prehistoric Gardens, which is operated by the family of E.V. "Ernie" Nelson, has been a beloved fixture of the Oregon Coast for nearly seven decades. Nelson opened the park in 1955 and created and sculpted all 23 of the dinosaurs now on display. Located along Highway 101 between Port Orford and Gold Beach, the park is open seven days a week in the summer from 9 a.m. to 6 p.m. Look for the T-rex in the parking lot. (541-332-4463)
MORE ABOUT THE MILE-BY-MILE GUIDE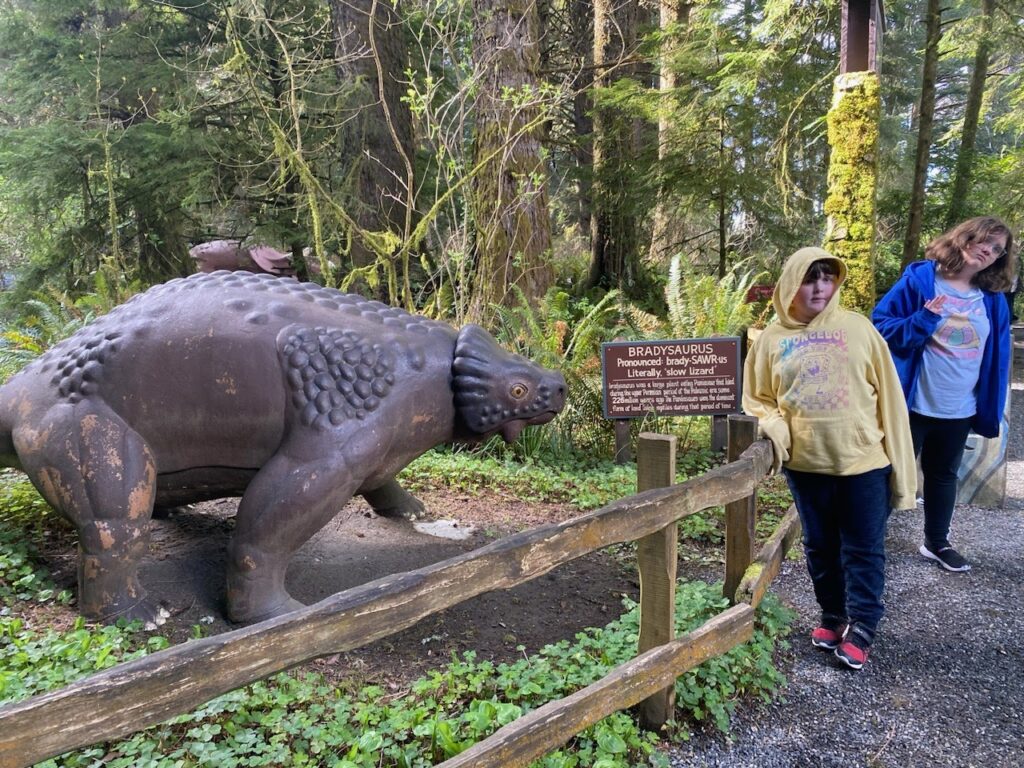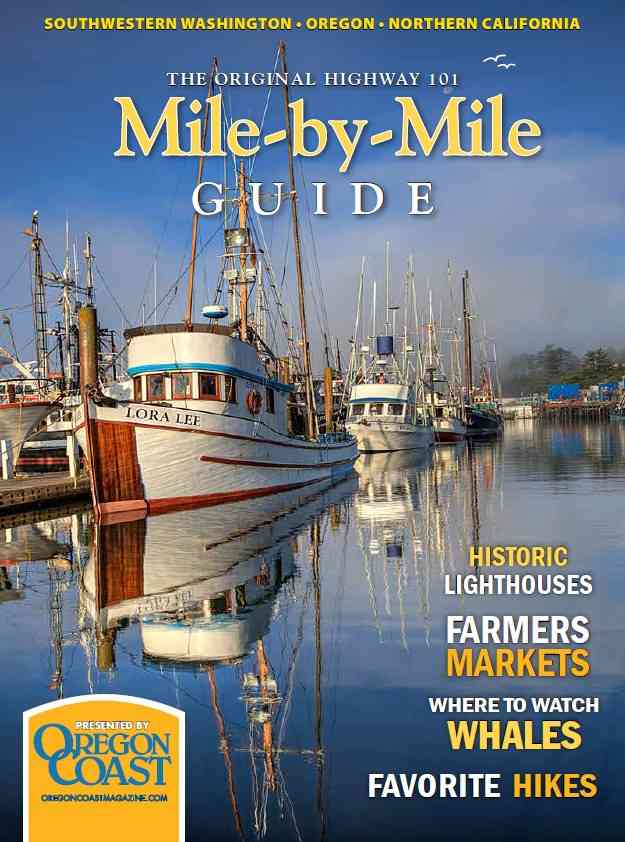 To read about other sights to see while traveling Highway 101, pick up a copy of the latest Mile-by-Mile Guide to Highway 101 at visitor centers or attractions along the coast. The guide is also available to view or download here.
Prehistoric Garden photos by Marji Brown