Randi and Mark Stevens, owners of the new Tidewater Creations, invite visitors to their shop in Waldport.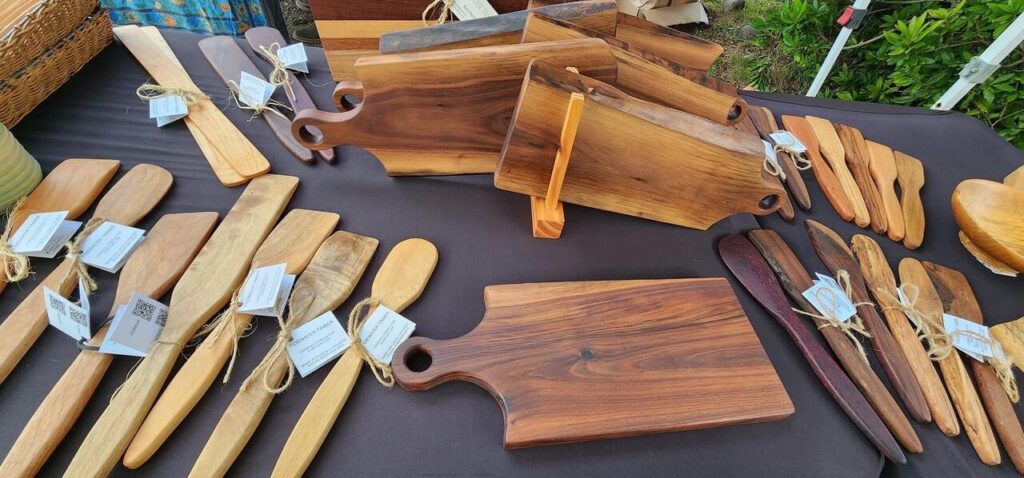 Tidewater Creations was born out of Randi's love of natural fibers, Mark's passion for woodcraft, and both of their interests in rocks and minerals. The shop showcases high quality name brand yarns and Oregon-based yarns from Euchre Creek Farms in Siletz and Imperial Yarn in Terrebonne. Mark's woodcraft is on hand as well, including cutting and charcuterie boards, chop sticks, card holders, turned bowls, mushrooms and more. Mark sources locally milled hardwood and exotic woods for his creations.
The store also offers minerals and semiprecious stones, many of which were collected by Mark and his parents, Phil and Pat Stevens. It's a family affair!
Randi and Mark want Tidewater Creations to be a community gathering place for locals and visitors–a place to play with fibers, learn new crafting skills, gain inspiration, share finished products and get help with work-in-progress. Look for regularly scheduled fiber arts classes along with fiber and paint nights.
Press release and photos provided courtesy Waldport Chamber of Commerce