The Charleston Marine Life Center is currently closed, but is working on two new exhibits.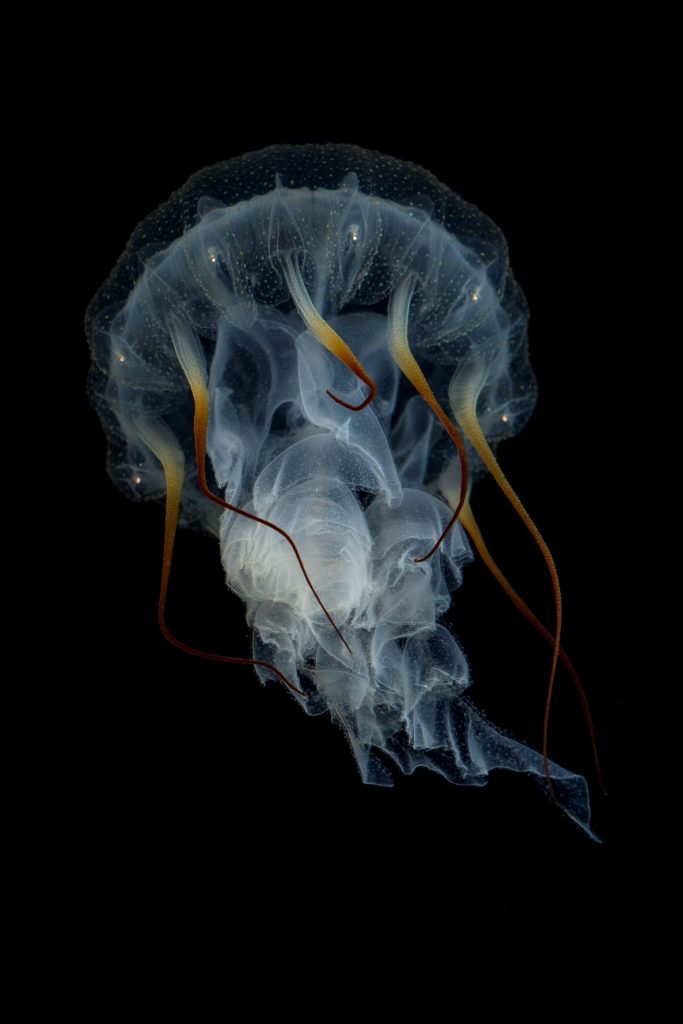 The Center has been closed to the public during the pandemic, but staff and some University of Oregon students continued to work hard to look after the animals and create new exhibits.
"Pandemic or not, the tanks and animals need daily care," says CMLC director, Trish Mace. "Species-specific diets are prepared and the animals are fed, along with regular monitoring of their health and growth. The tanks themselves need regular cleaning along with daily checks of water flow and quality."
The staff has also been busy working on existing exhibits and adding new ones, including a new aquarium, called a kreisel, for jellies.
"When we reopen, visitors will be able to see examples of our local jellies, such as moon jellies, crystal jellies, and sea nettles," says Mace. "Different jellies will be highlighted at different times."
CMLC is also expanding an exhibit on invertebrate larvae.
"Unlike humans, whose babies look very much like small adults, many marine animals have a larval stage that does not look anything like the adult," says Mace. So, the fun addition to the larval exhibit is a "Who is my Mom?" challenge, where visitors will be able to test how good they are at matching larvae to the adults they become.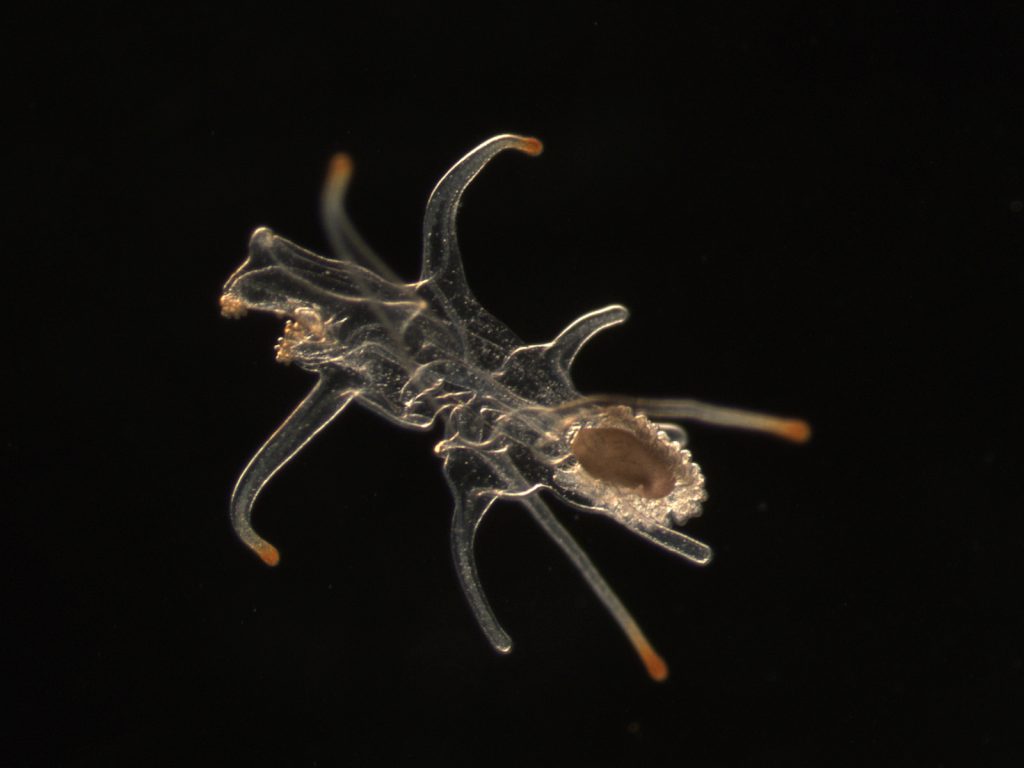 Those interested in becoming a member or donating to the Charleston Marine Life Center can visit the donation links on CMLC's website or email (cmlc@uoregon.edu) to learn about specific funding needs and opportunities.
Those who would like to see CMLC's animals virtually can do so via Facebook and Instagram.
COVER PHOTO: Sea cucumber larva. Courtesy George Von Dassow.