The Cape Perpetua Collaborative hosts two free, educational webinar series, the Young Scientist Webinars and the Cape Perpetua Winter Speaker Series, with topics ranging from the ecology of killer whales to the Oregon red abalone to gray whale behavior.
The Young Scientist Webinar Series is aimed at supporting and engaging with young scientists conducting ocean research with a variety of topics. The webinars are scheduled at 5:30 p.m. on the second Tuesday every month through April 2022 with topics on albacore, adolescents perceptions on marine issues, gray whale behavior, and tufted puffin diets.
The public can also partake in a variety of free educational presentations, the Cape Perpetua Winter Speaker Series, held most Saturdays at 10 am, January 8 – March 12. Winter presentations will include a focus on ocean acidification, transient killer whales, Oregon's red abalone, history of the Tahkenitch Landing site, Pacific salmon, sea star population after wasting disease, trophic cascades on the coast, and Oregon's marine reserves.
All events are free and held virtually on Zoom this season. The scheduled webinars in the series include: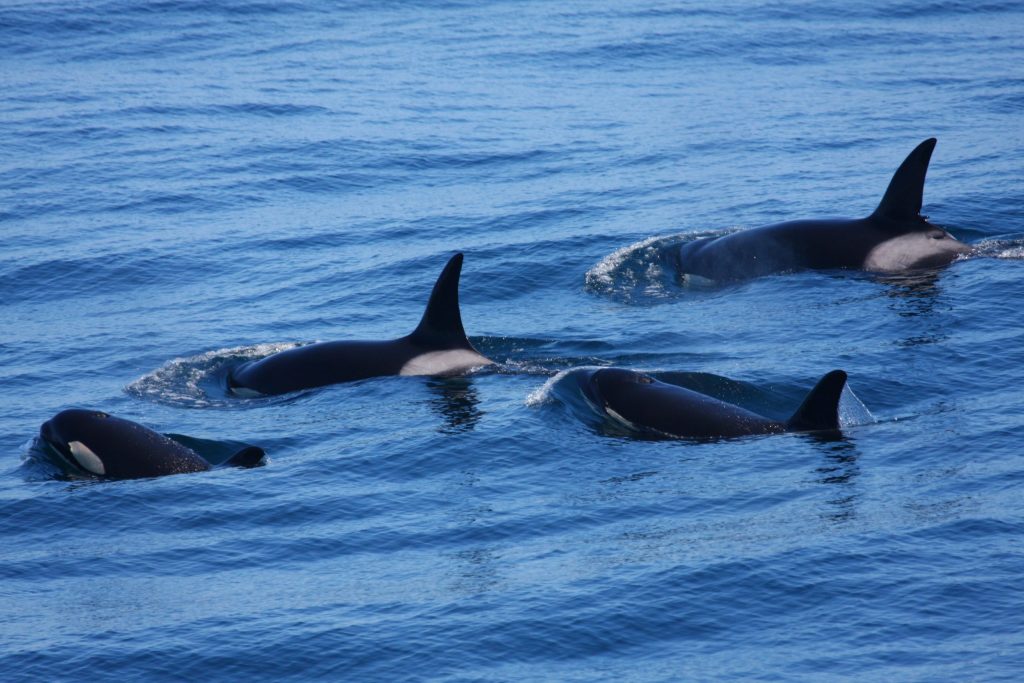 January 15, 2022 at 10 am
Ecological Aspects of Transient Killer Whales off the California and Oregon Coast
Presenter: Josh McInnes, marine ecologist and marine mammal researcher Registration: https://capeperpetuacollaborative.org/event/ecological-aspects-transient-
killer-whales/
January 22, 2022 at 10 am
Oregon's Red Abalone
Presenter: Kendall Smith, Master's Student in the Marine Biology Graduate Program at the
University of Oregon
Registration: https://capeperpetuacollaborative.org/event/oregons-red-abalone/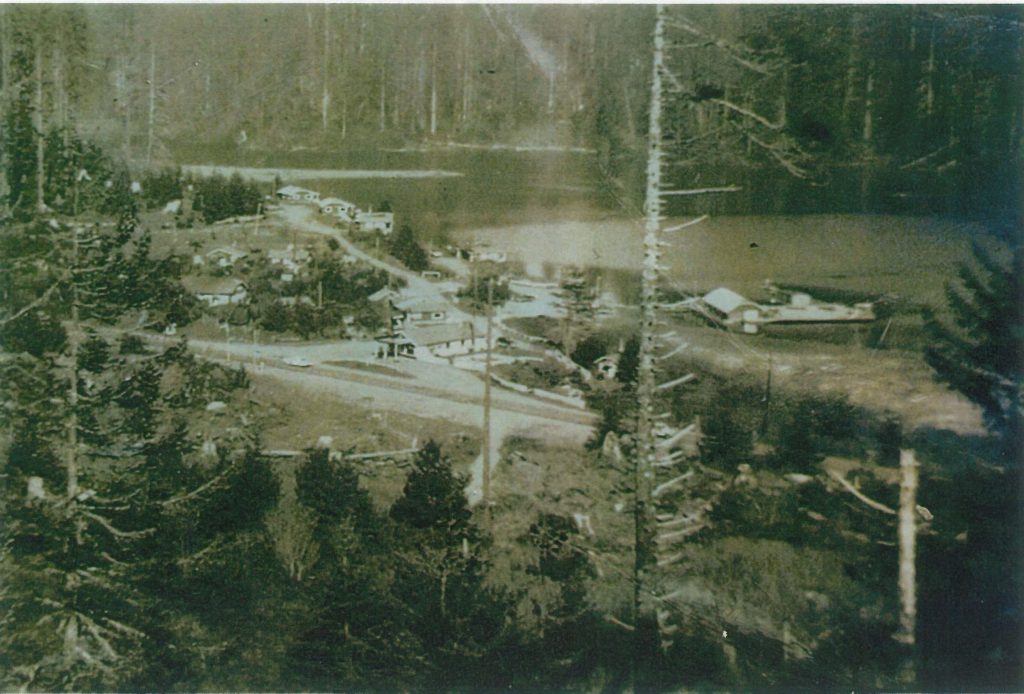 January 29, 2022 at 10 am
Early Period of Occupation at the Tahkenitch Landing Site & Surrounding Area
Presenter: Molly Kirkpatrick, Archaeologist with the Siuslaw National Forest Registration: https://capeperpetuacollaborative.org/event/early-occupation-tahkenitch-
landing/
February 5, 2022 at 10 am
Winners and losers: climate and Pacific salmon in coastal Oregon
Presenter: Rebecca Flitcroft, Research Fish Biologist with the United States Forest Service Registration: https://capeperpetuacollaborative.org/event/climate-pacific-salmon-coastal-
oregon/

February 8, 2022 at 5:30 pm
Uncovering the impacts of environmental identities and worldviews (EID) on early adolescents' perceptions and awareness on local marine issues
Presenter: Shu-Min Tsai (Janet), Ph.D. student at Oregon State University
Registration: https://capeperpetuacollaborative.org/event/environmental-identities-and-worldviews/    

February 12, 2022 at 10 am
Variability in recovery of sea star populations following wasting disease along the Oregon coast and beyond
Presenter: Melissa Miner, Researcher at UC Santa Cruz Registration: https://capeperpetuacollaborative.org/event/variability-sea-star-populations-
wasting-disease/
March 5, 2022 at 10 am
Kelp to whales: evidence for a bottom-up trophic cascade
Presenter: Lisa Hildebrand, Graduate Student at Oregon State University in the Department of
Fisheries, Wildlife & Conservation Sciences
Registration: https://capeperpetuacollaborative.org/event/kelp-to-whales/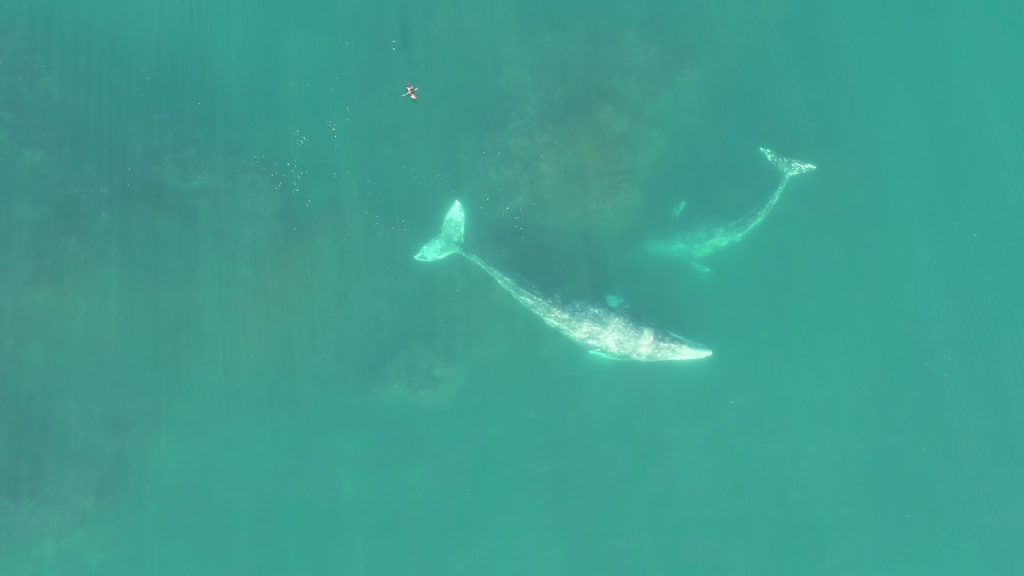 March 8, 2022 at 5:30 pm
Individual behavioral specializations in gray whales documented through drone-based observation
Presenter: Clara Bird, Third year Wildlife Science PhD student in the Geospatial Ecology of Marine Megafauna (GEMM) lab at Oregon State University under the supervision of Dr. Leigh Torres
Registration: https://capeperpetuacollaborative.org/event/behavioral-specializations-gray-whales/

March 12, 2022 at 10 am
A Deeper Understanding of Oregon's Marine Reserves
Join us as we get familiar with Oregon's five marine reserve sites, look underwater at the Cape
Perpetua Marine Reserve, and see what we've learned from studying the human dimensions of
the marine reserve sites and the Oregon coast.
Presenter: Cristen Don, Marine Reserves Program Leader, Oregon Department of Fish and
Wildlife Registration: https://capeperpetuacollaborative.org/event/deeper-understanding-oregon-
marine-reserves/
April 12, 2022 at 5:30 pm
Employing photography and community science to explore the diets of Oregon's tufted puffins at Haystack Rock, Cannon Beach
Presenter: Noah Dolinajec, Professional Science Master's Student of Fisheries and Wildlife Administration, Oregon State University Seabird Oceanography Lab also Coordinator for the Necanicum Watershed Council
Registration: https://capeperpetuacollaborative.org/event/oregon-tufted-puffin-diet/