The Cape Perpetua Collaborative hosts a webinar series aimed at supporting and engaging with young scientists who are conducting ocean research in a variety of specialties.
The webinars are scheduled at 5:30 p.m. on the second Tuesday every month through April 2022.
"This is a great chance to hear from young scientists about understanding Native American use of sea otters in Oregon before European contact, impacts of ocean acidification on pink shrimp, genetic approaches to understanding stock structure of Pacific albacore, impacts of environmental identities on early adolescents' perception of local marine issues, behavioral specializations of gray whales, and exploring diets of Oregon's tufted puffins" said Tara DuBois, Communications Coordinator for the Cape Perpetua Collaborative.
The full series schedule can be viewed here. The scheduled webinars in the series include:
December 14, 2021 at 5:30 pm
Thinking pink: Investigating the impacts of ocean acidification and warming on larval Oregon pink shrimp
Presenter: Michelle Baotran Nguyen, Masters of Science at University of Oregon
Registration: https://capeperpetuacollaborative.org/event/thinking-pink-shrimp/  
The pink shrimp fishery was the first shrimp fishery in the world to be certified as sustainable by the Marine Stewardship Council. Despite its economic value, not much research has been performed on this species. To better understand Oregon pink shrimp physiology and possible responses of this species to future ocean conditions, we exposed larval P. jordani to different combinations of projected ocean acidification and warming and measured changes in growth and respiration.

January 11, 2022 at 5:30 pm
Traveling Tuna: Using genetic approaches to understand stock structure of Pacific Albacore
Presenter: Geoffrey Walker, Graduate student in the State Fisheries Genomics Lab under the supervision of Dr. Kathleen O'Malley
Registration: https://capeperpetuacollaborative.org/event/traveling-tuna/   
This presentation will explain how these genetic markers are now being used in a large-scale study to determine the genetic origin of Albacore caught in the North and South Pacific Oceans providing new insight into how often Albacore migrate cross the equator.

February 8, 2022 at 5:30 pm
Uncovering the impacts of environmental identities and worldviews (EID) on early adolescents' perceptions and awareness on local marine issues
Presenter: Shu-Min Tsai (Janet), Ph.D. student at Oregon State University
Registration: https://capeperpetuacollaborative.org/event/environmental-identities-and-worldviews/    
Museums and aquariums provide a good environment to learn about how environmental identity constructed by previous knowledge, worldviews, and culture affects one's learning experience concerning abstract or complicated scientific issues, marine issues in particular, and the interpretation or awareness of these issues. Overall, this project will target early adolescents who visit museums and aquariums, including Taiwanese people and American (in Western U.S.), and if possible Brazilian, and to see how environmental identity affects their learning of local marine issues in free-choice learning settings.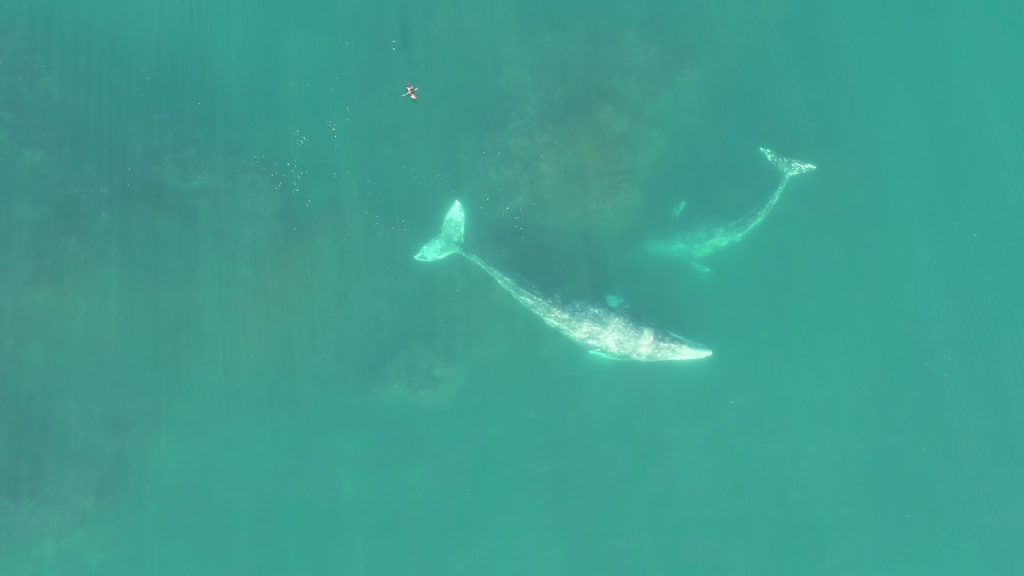 March 8, 2022 at 5:30 pm
Individual behavioral specializations in gray whales documented through drone-based observation
Presenter: Clara Bird, Third year Wildlife Science PhD student in the Geospatial Ecology of Marine Megafauna (GEMM) lab at Oregon State University under the supervision of Dr. Leigh Torres
Registration: https://capeperpetuacollaborative.org/event/behavioral-specializations-gray-whales/
Drone footage provides a new perspective that lets researchers identify the specific foraging tactics being used.  Combined with photo ID, this data can be used to study the degree of individual behavioral specialization within the study group. By understanding if certain individuals prefer specific tactics and working to assess why certain individuals may be specialists we can inform effective management regarding a population's resilience to environmental change and disturbance events. Curious to learn more and see some cool drone footage? Come hear about the work that the OSU team has been conducting to understand the behavioral ecology of these whales.

April 12, 2022 at 5:30 pm
Employing photography and community science to explore the diets of Oregon's tufted puffins at Haystack Rock, Cannon Beach
Presenter: Noah Dolinajec, Professional Science Master's Student of Fisheries and Wildlife Administration, Oregon State University Seabird Oceanography Lab also Coordinator for the Necanicum Watershed Council
Registration: https://capeperpetuacollaborative.org/event/oregon-tufted-puffin-diet/
Oregon's dynamic and topographically diverse coastline presents challenges for studying burrow nesting seabirds. The intertidal location of Haystack Rock in Cannon Beach provides a unique window into one of Oregon's largest remaining tufted puffin colonies. This talk explores the applications and feasibility of using photography and community science to increase our understanding of the diets of Oregon's tufted puffins.