White Bird Gallery began during the summer of 1971, and was named after a popular song of the time, White Bird by It's a Beautiful Day. The gallery has operated in its current Cannon Beach location since founder Evelyn Georges first opened the doors. Georges' unique gallery vision focused on the full integration of fine art and studio craft. She began as a potter and established the gallery with local painter Steve McLeod. Over the years many notable artist have graced the gallery walls, including prominent Northwest figures like Frank Boyden, Royal Nebeker and Sherrie Wolf.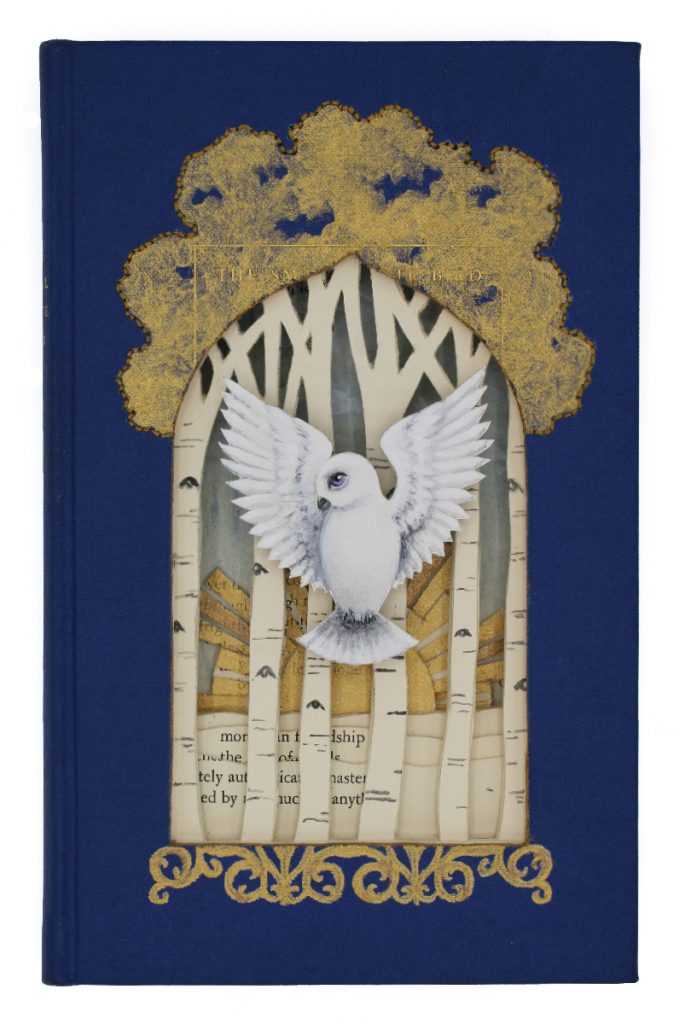 The gallery commemorates this milestone with a celebration through September 6 of rotating artworks in a salon style hanging. Highlights include a collection of recently uncovered vintage gallery posters, as well as new works by current gallery artists reflecting on the song White Bird and works from the archives by former gallery artists. Ceramicists Dave and Boni Deal are featured with a stunning new collection of raku fired pieces. Dave Deal did his first raku firing on the beach during the summer of 1971 and has been showing at White Bird Gallery ever since. This September, as part of the Earth & Ocean Arts Festival, Dave will commence his final raku beach firing in celebration of 50 years.
The 50th anniversary commemorative poster release will feature two different editions with celebratory artwork by Robin and John Gumaelius and a gorgeous 'Summer Cliffs' scene by long-time gallery artist Randall David Tipton, who will be featured in a solo exhibit starting mid-September. 
The White Bird Gallery is located at 251 N. Hemlock in Cannon Beach. (503-436-2681)
Press release provided courtesy the White Bird Gallery