Calling all Jules Verne and steampunk aficionados—the Oregon Coast Aquarium's newest exhibit, Seapunk: Powered by Imagination, opens on May 25. The exhibit is modeled after the subgenre of science fiction, art, technology, and fashion inspired by 19th-century industrial steam-powered machinery known as steampunk.
Seapunk: Powered by Imagination shows a new perspective on tropical marine life, using a fantastical hands-on and interactive extravaganza of the senses. Visitors experience an underwater fantasy that follows the travails of "Phineas K. Brinker," a retro-futuristic and intrepid inventor who strands in a submarine at the bottom of the Pacific Ocean. In order to survive underwater, Brinker rebuilds the crippled submarine into a modern marvel of engineering by constructing imaginative variations on contraptions one may be familiar with today.
Turn a crank to illuminate the cragged teeth of a mechanical angler fish and flip lenses of giant metal goggles to magnify vibrant, schooling fish within. The Helmetoid, an oversized fanciful version of an undersea helmet, affords views of brain coral teeming with clownfish.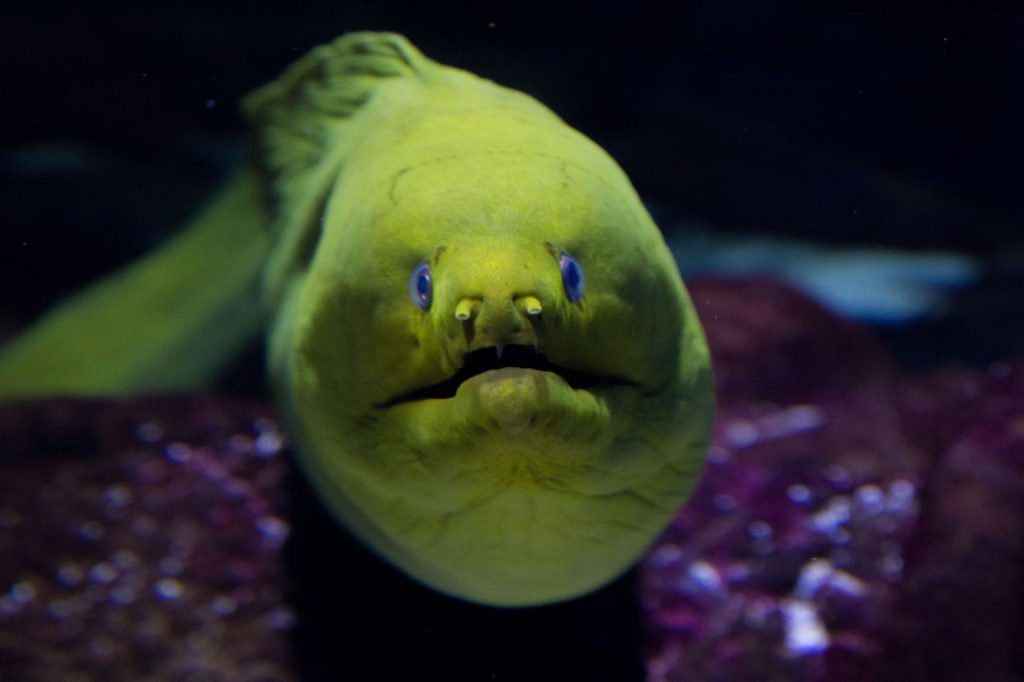 Meet the oversized, sprawling octopus "Butler,"—a companion designed by Brinker to keep him company in the ocean depths. Climb through a seahorse gallery, discover lionfish within an undersea glider, and peer through a "Helmet Memorial" to spot the elusive moray eel. The story of Brinker's fateful stranding and consequent determination to survive comes to life as guests pass through the galleries and fully immerse in his undersea world. By pushing buttons, spinning wheels and pushing levers, visitors of all ages activate the bubbles, sparks, light, and sounds of each aquatic exhibit. Seapunk: Powered by Imagination transforms the spectacle of the typical aquarium gallery by merging steampunk technology with marine exploration.
The Seapunk: Powered by Imagination grand opening on May 25-26 will feature a magician, the live steampunk band, Cascadian Airship, face painting and regular scheduled animal feedings and presentations.
The Aquarium will be open every day this summer from 10 a.m. to 6 p.m. (541-867-FISH; http://www.aquarium.org)